Solid Electric Mandolins
This page is for reference only please refer to the Homepage.
In response to demand, I am pleased to offer to custom order hand made solid electric mandolins utilising top quality renewable resourced seasoned hardwoods. Finishes include nitro cellulose oils or wax.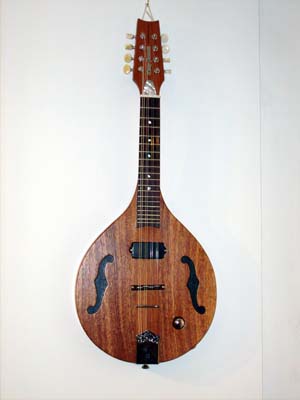 Click on the above for a larger images
Robust traditional style "tear drop" through-neck construction featuring low playing actions, slightly wider nut and fret board with an adjustable truss rod for greater playing comfort.
Onboard passive electrics include a 6.5k single coil 4 pole pick-up with a rotary volume control and standard 1/4" output jack socket.
Solid construction throughout reduces acoustic feedback to a minimum allowing the mandolin a more prominent slot in a live performance where troublesome acoustics can be a problem.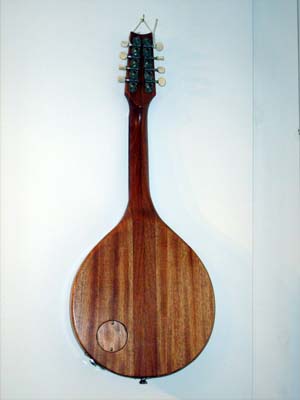 Click on the above for larger image
No computerised machining systems are used in the construction process, therefore each instrument retains its own character and "feel" hand made means hand made exclusively in the U.K.
Solid Mandolin under Construction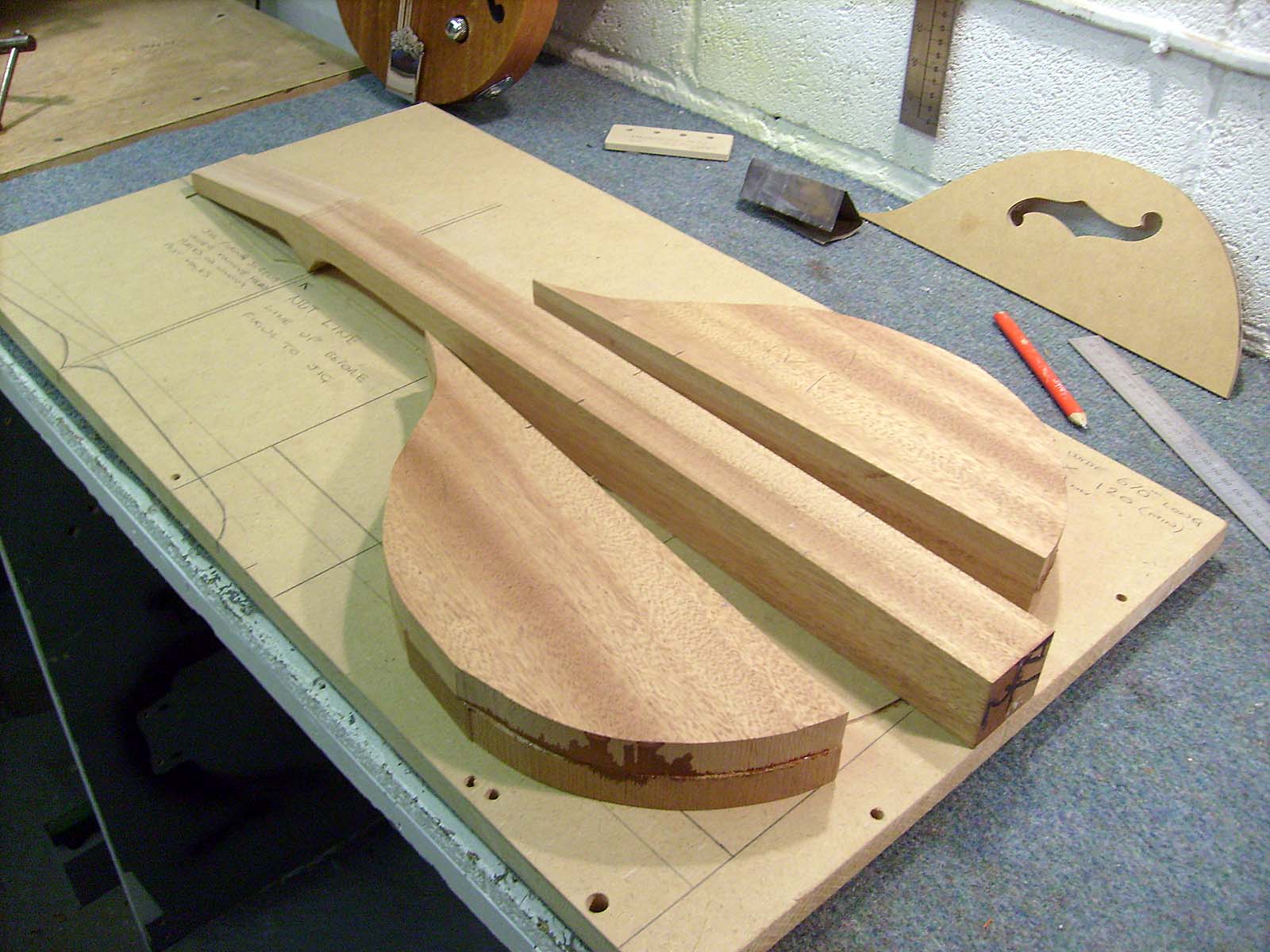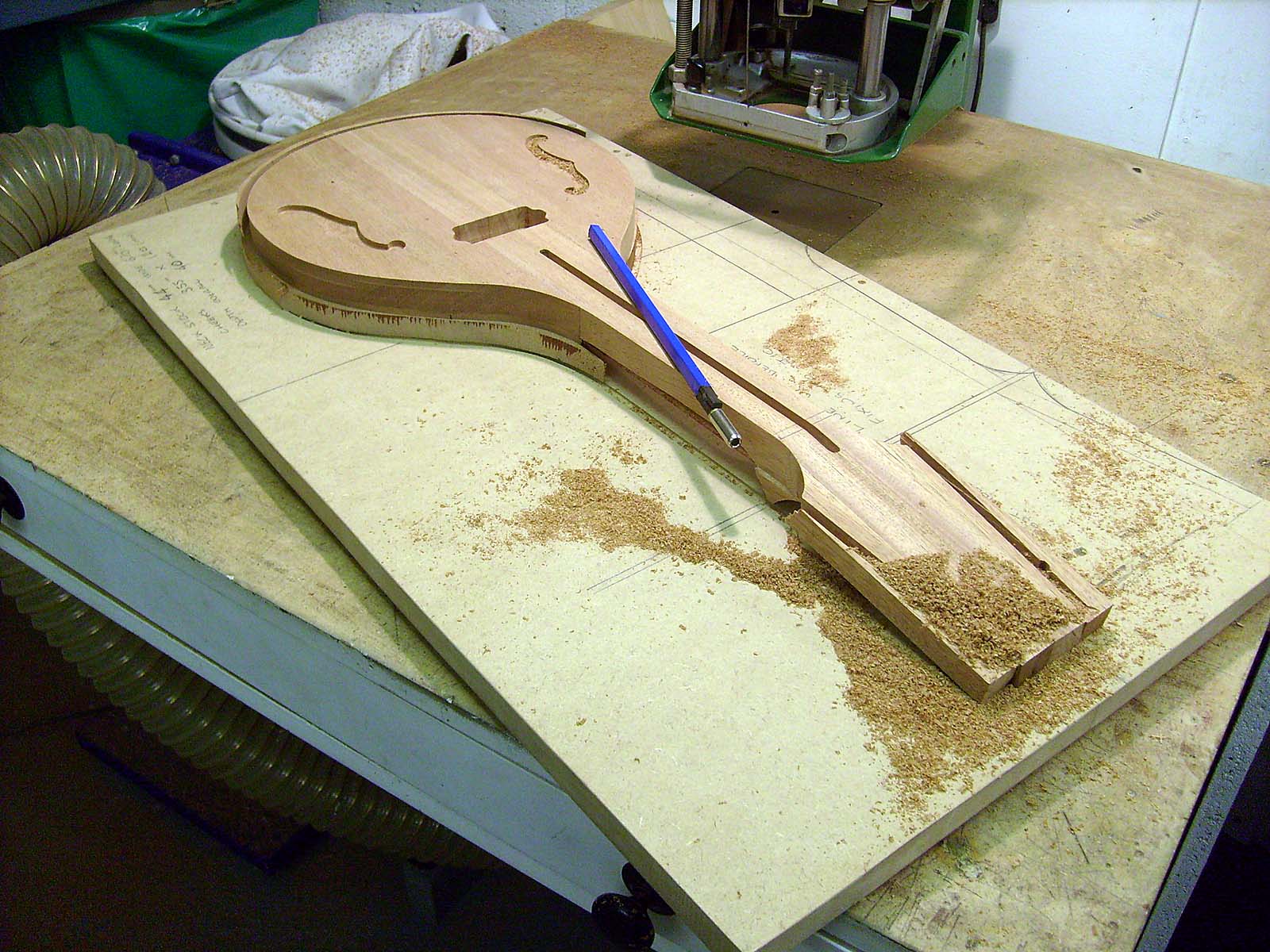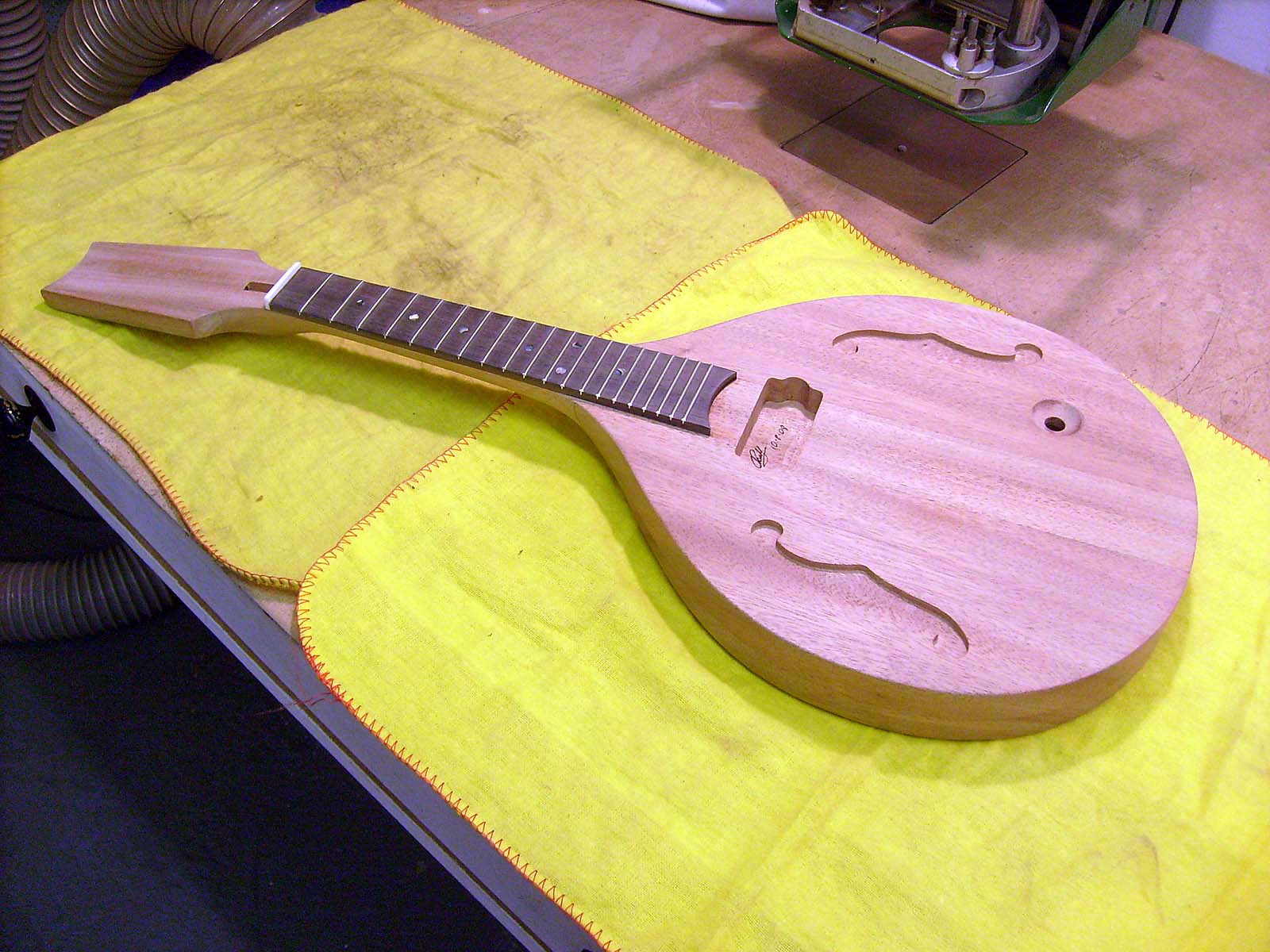 Click on the above for larger image
Note larger headstock (optional) on left hand mandolin.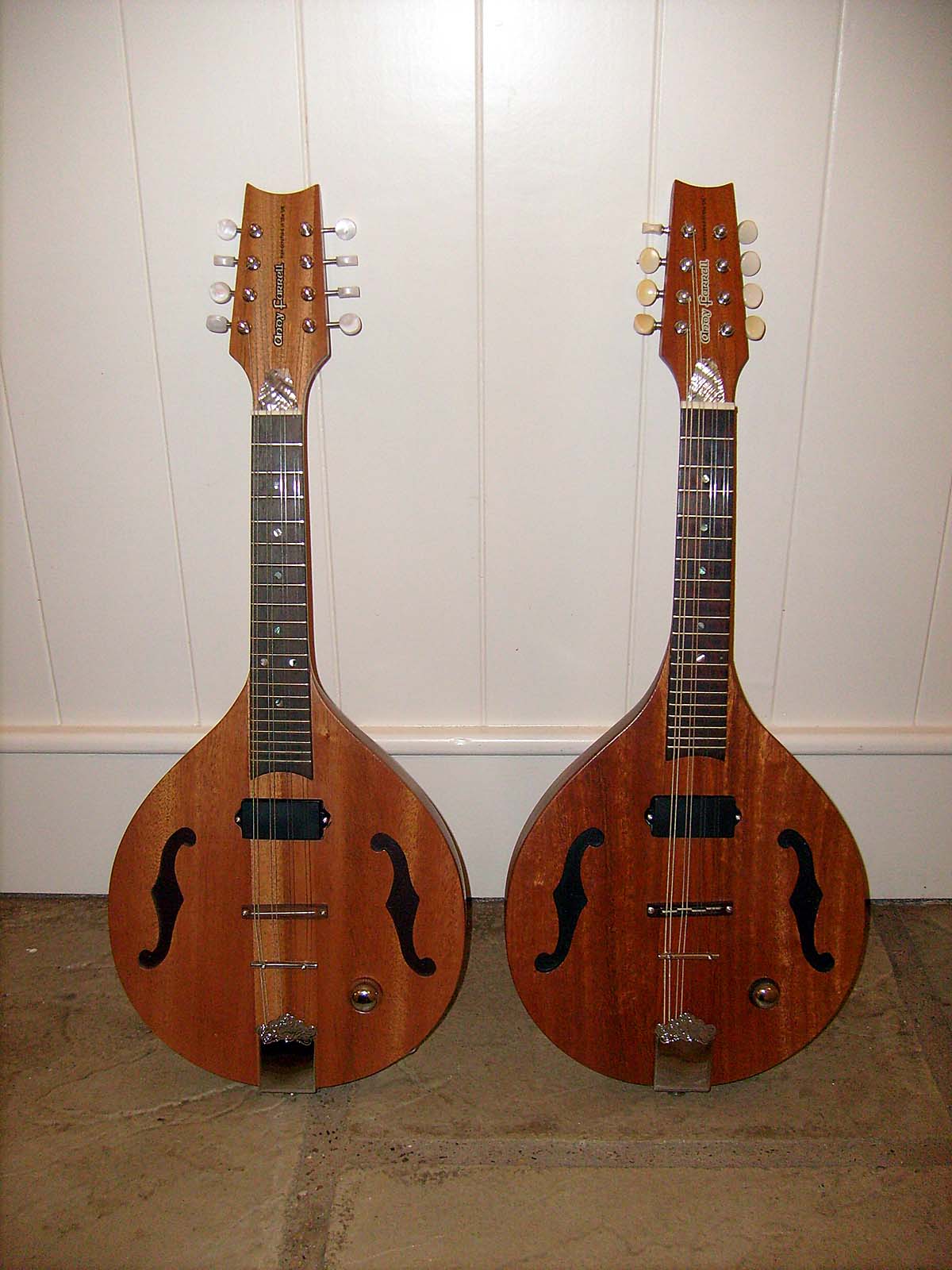 Click on the above for larger image
Left Hand Mandolin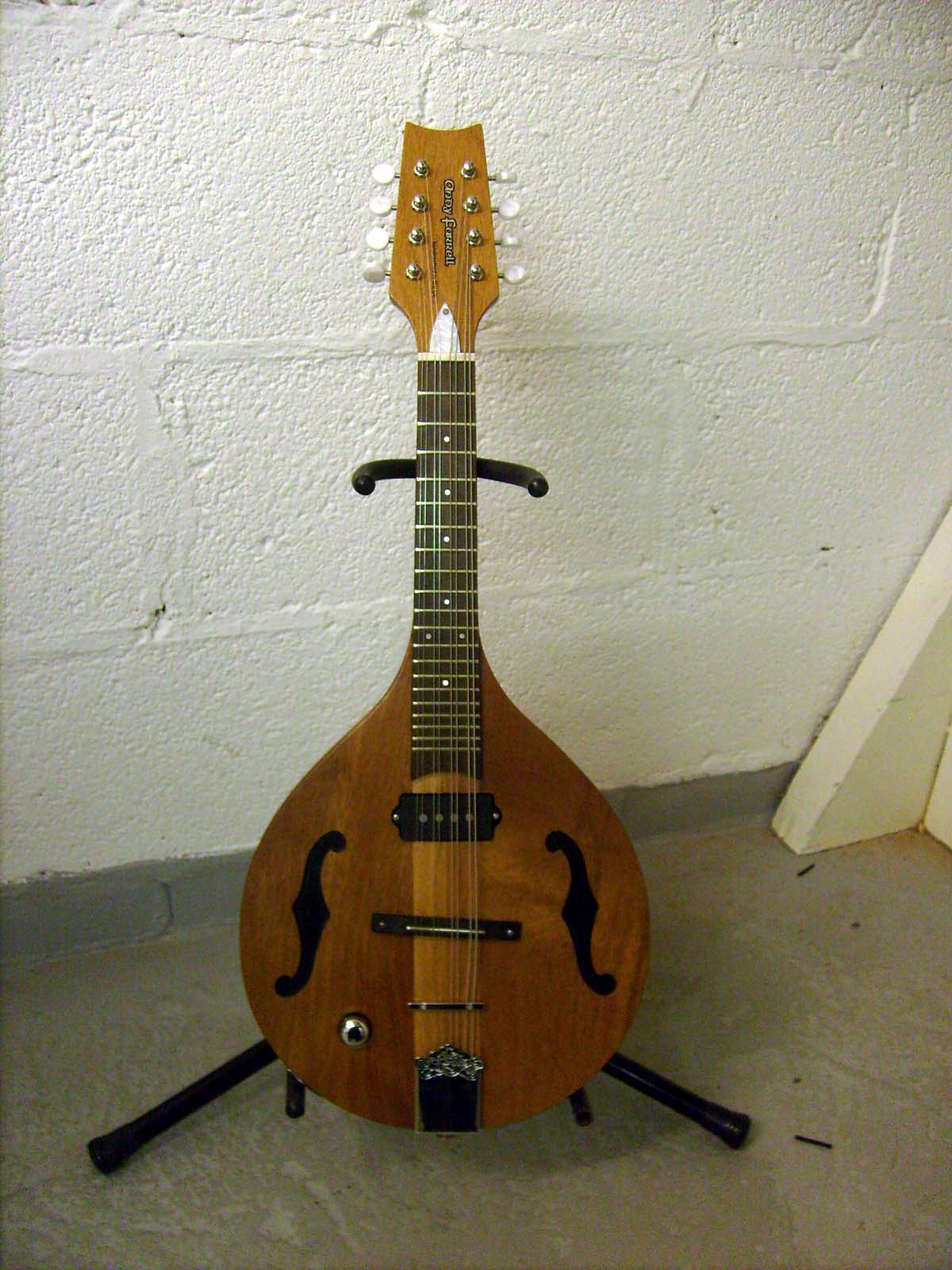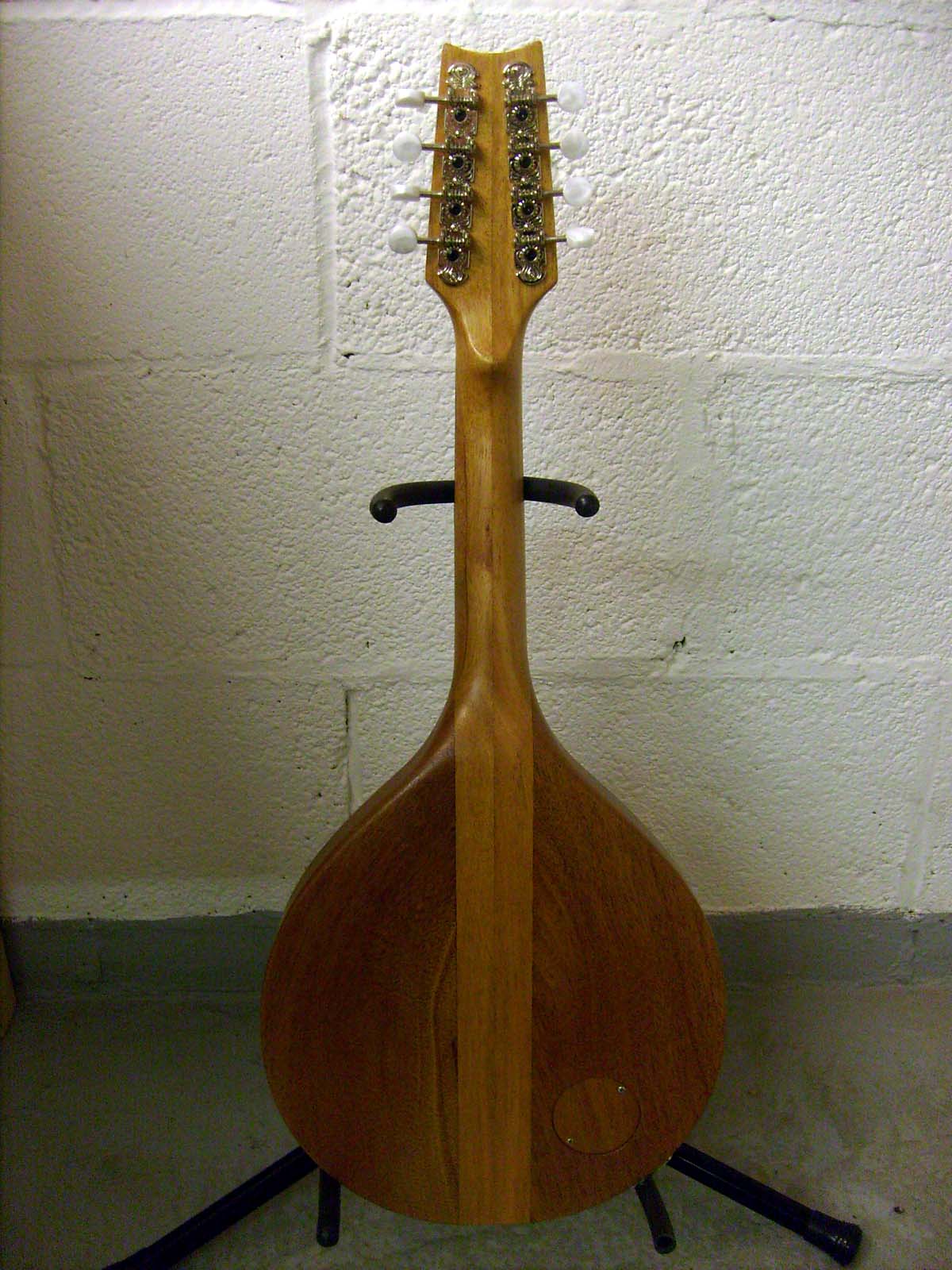 Click on the above for larger image
Solid Tiger Maple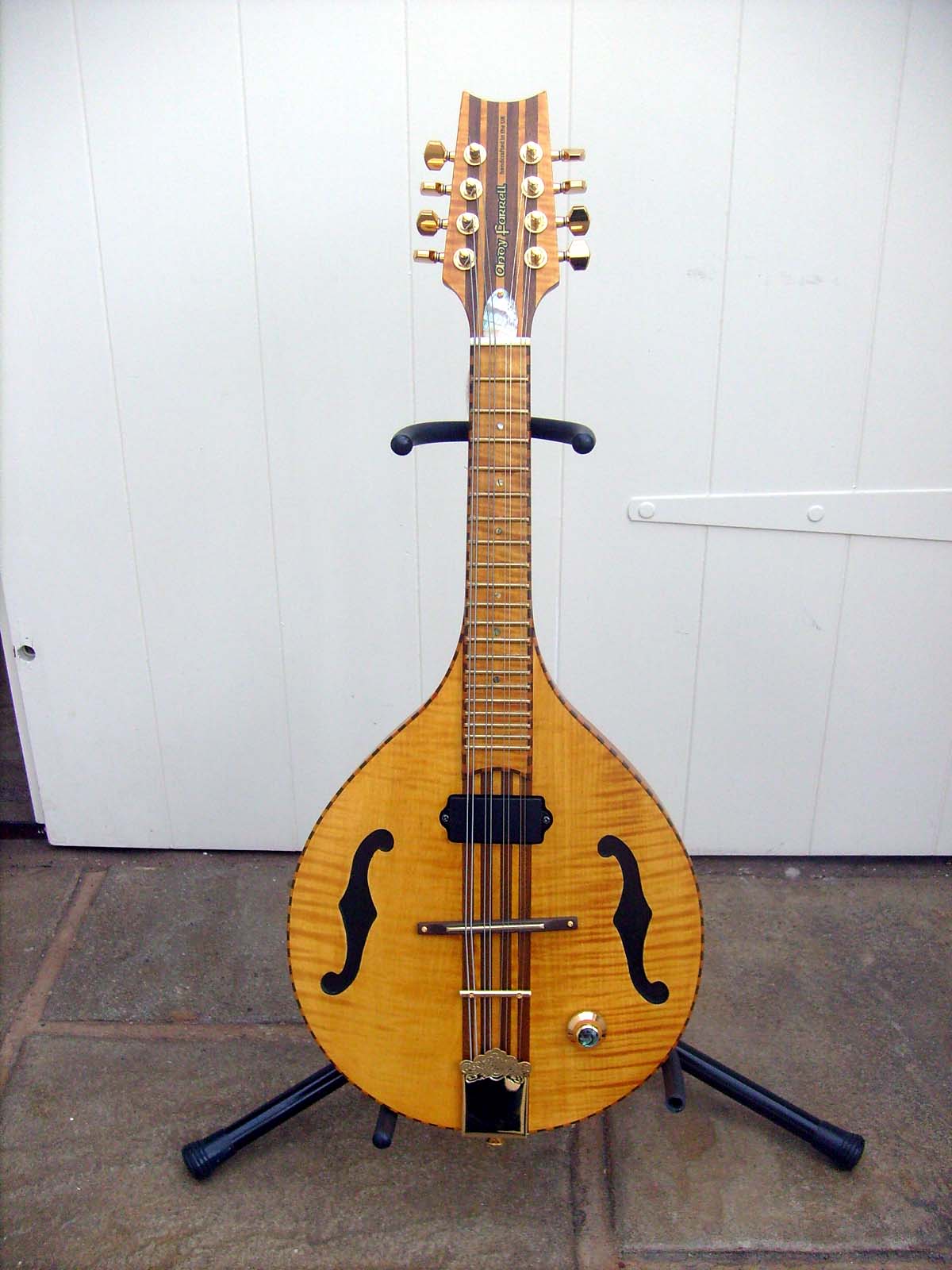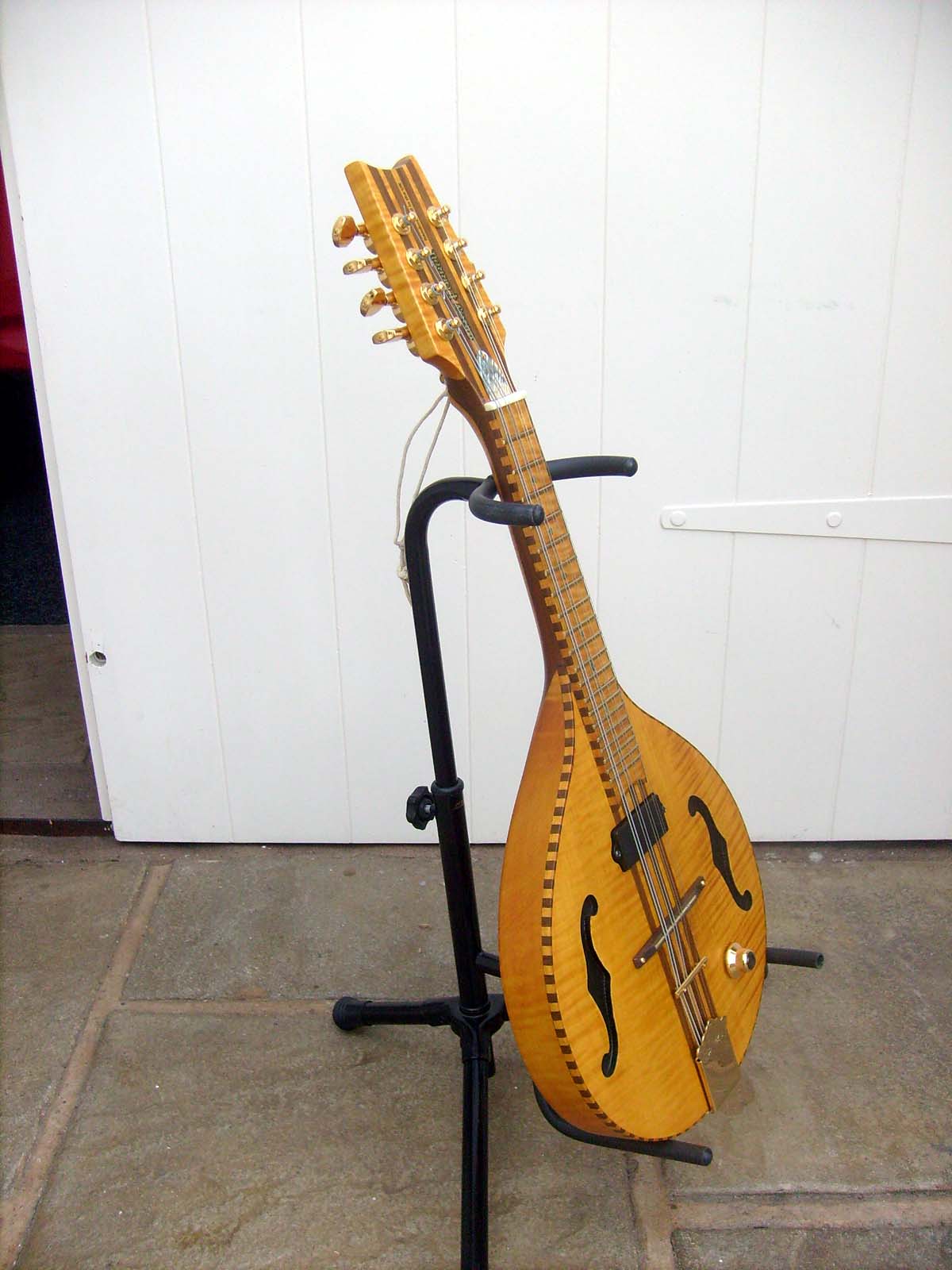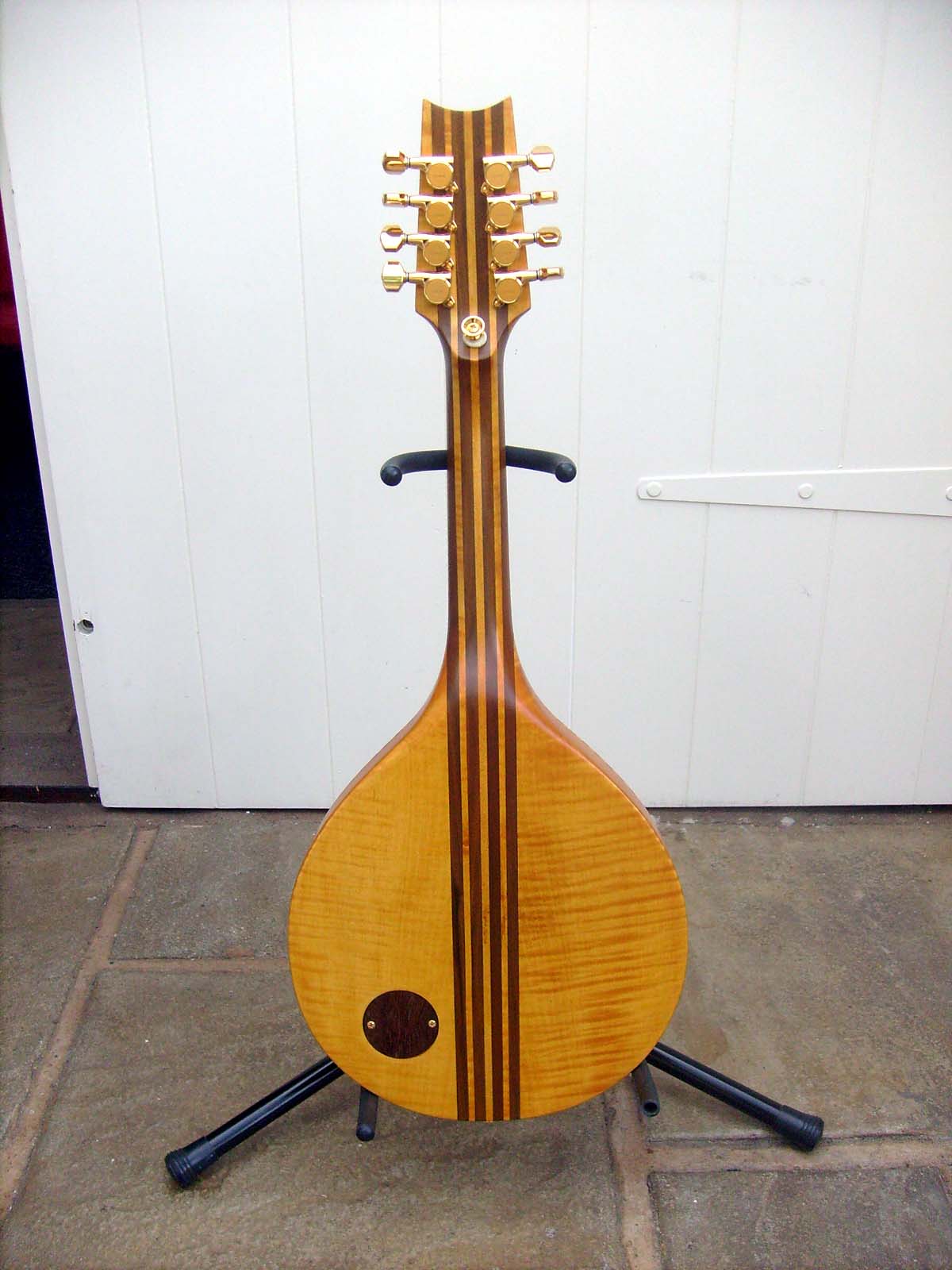 Click on the above for larger image