relics
This page is for reference only please refer to the Homepage.
So to the subject of Relicing or as I prefer pre-ageing. Why bother ruining a perfectly good guitar? Well the short answer would be, not to confuse a sensitive vintage make-over with lashings of paint stripper, a blowlamp, a bicycle chain and a concrete stairway!
Every aspect of this process requires specialist materials and a keen eye in order to replicate the natural ageing process without going over the top. The level of distress is entirely the customers' choice.
To create a better understanding of the process here are the most of the individual actions:-
NECK (bolt-on)
Strip lacquer back, refinish with nicotine satin cellulose. Create wear, points where appropriate. 'Halo' headstock logo to create aged waterslide transfer look. Replace plastic position dots with buff/cream ceramic dots. Age rosewood fret board to give a darker, greaser appearance, small dints etc are optional.
BODY (bolt-on)
Create wear marks where appropriate, 'dints are optional'. Overcoat with nicotine satin lacquer, vintage wax etc.
PICKGUARD
Various abrasive pastes, custom stain to give mint green or cream look. Plec marks and vintage hand polished bevel edges on three ply guards.
HARDWARE
All hardware e.g. bridge, machine heads etc are treated with ageing fluid to recreate natural nickel fade without affecting the function of screw threads etc.
The above process in no way affects the performance of the guitar and describes the basic pre-ageing process for which I charge £100.00. This includes a full PRO-SET UP.
Extras to this service include body colour change, full cloth-wire, re­wires, bone nuts etc. It is also worth mentioning that a wealth of handmade reproduction necks, pickups, hardware, knobs etc. are available as retro fits and will enhance the vintage conversion even further, or even have your own 'Golden Oldie', made from scratch.
Transcream Reliced Telecaster body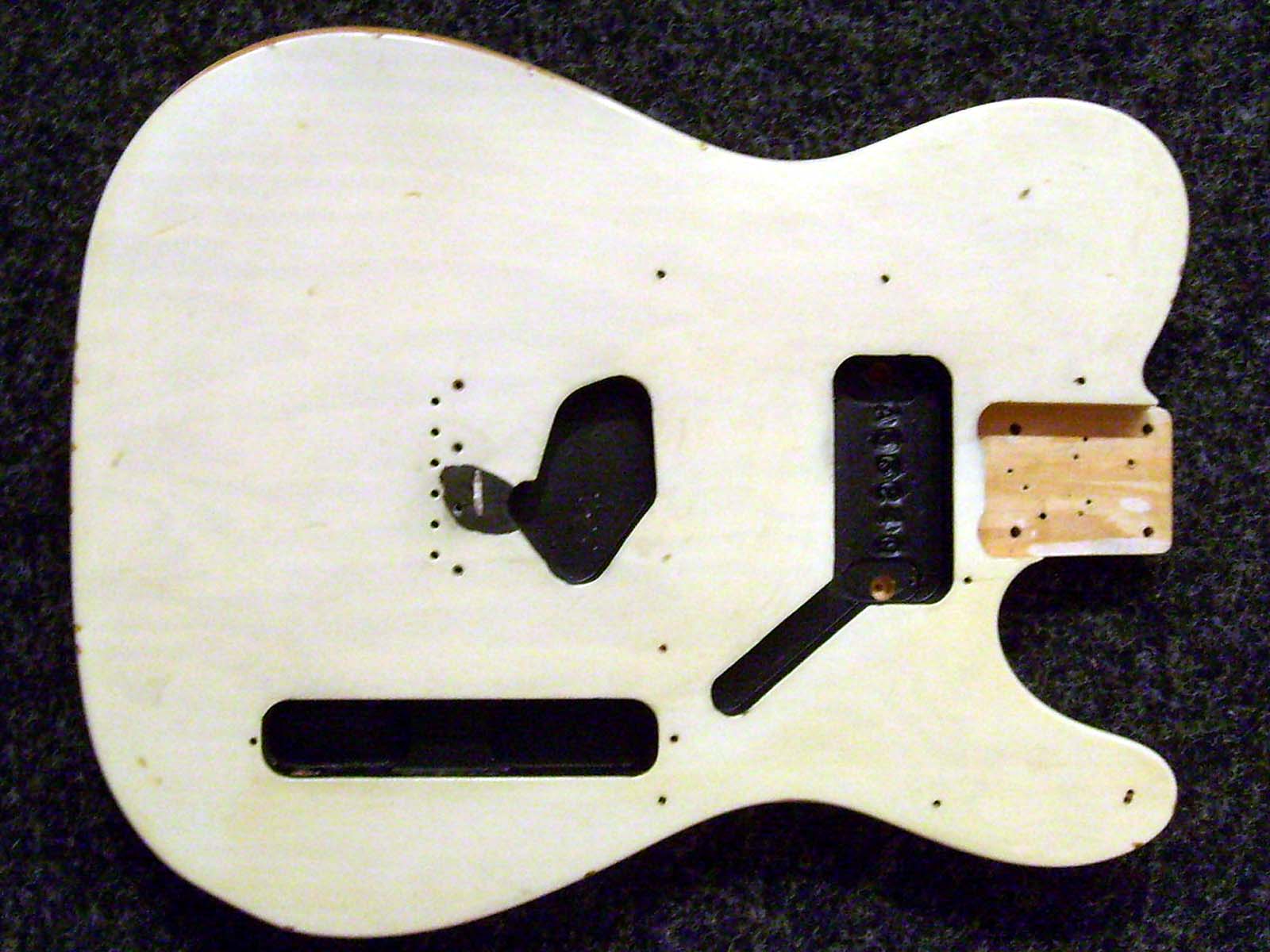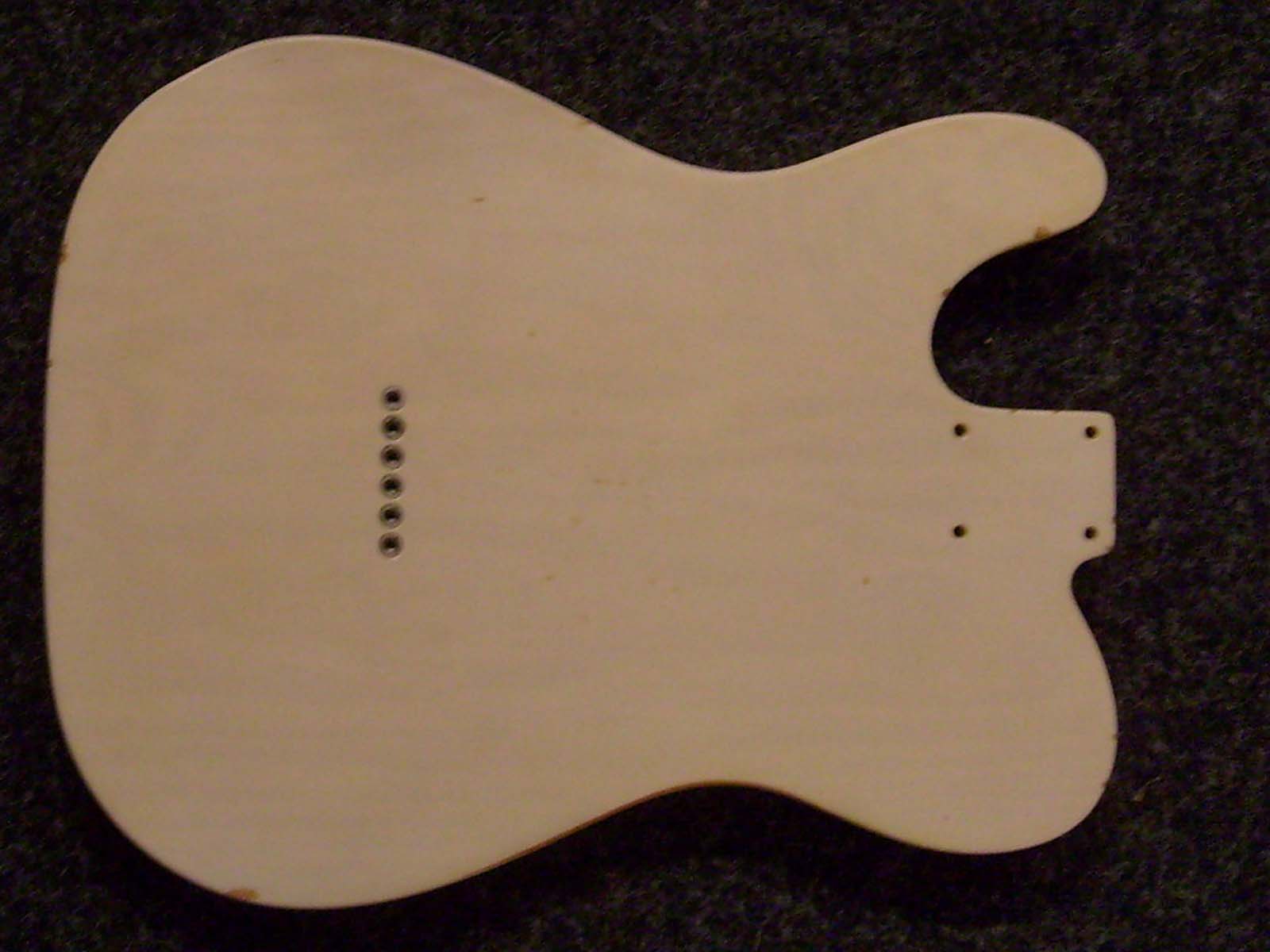 Surfgreen Nitro Cellulose reliced Strat Body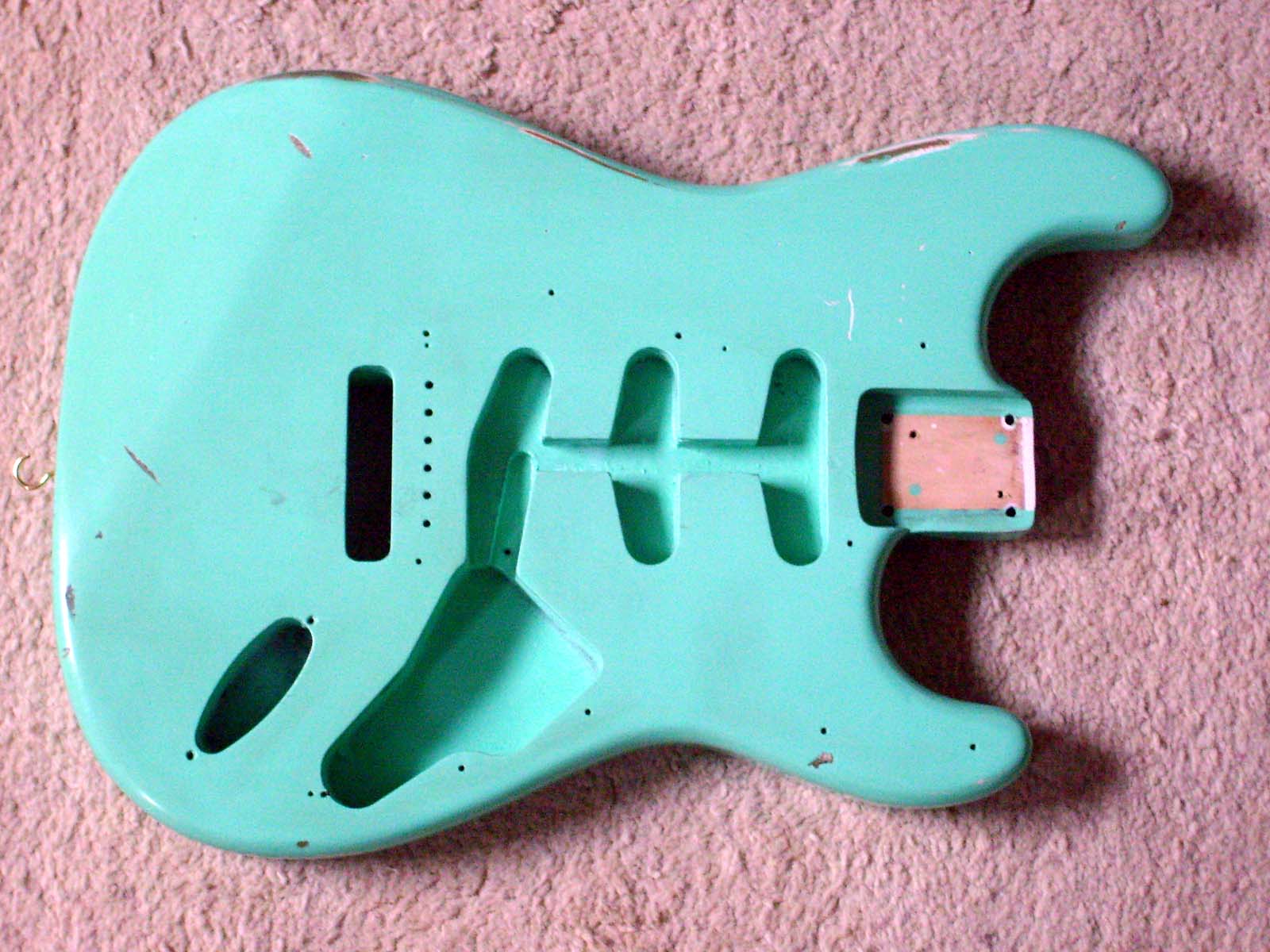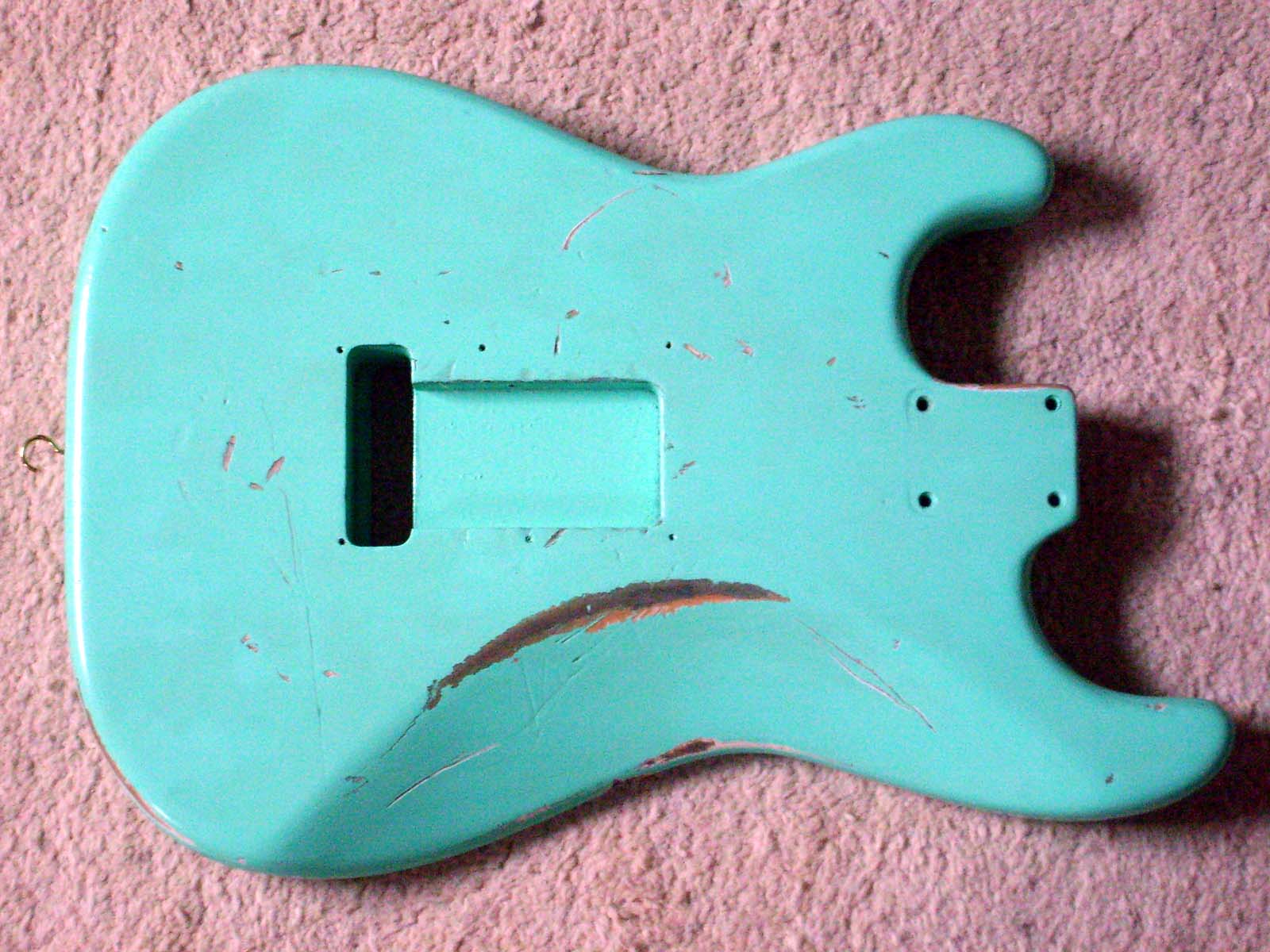 Three Relic Conversions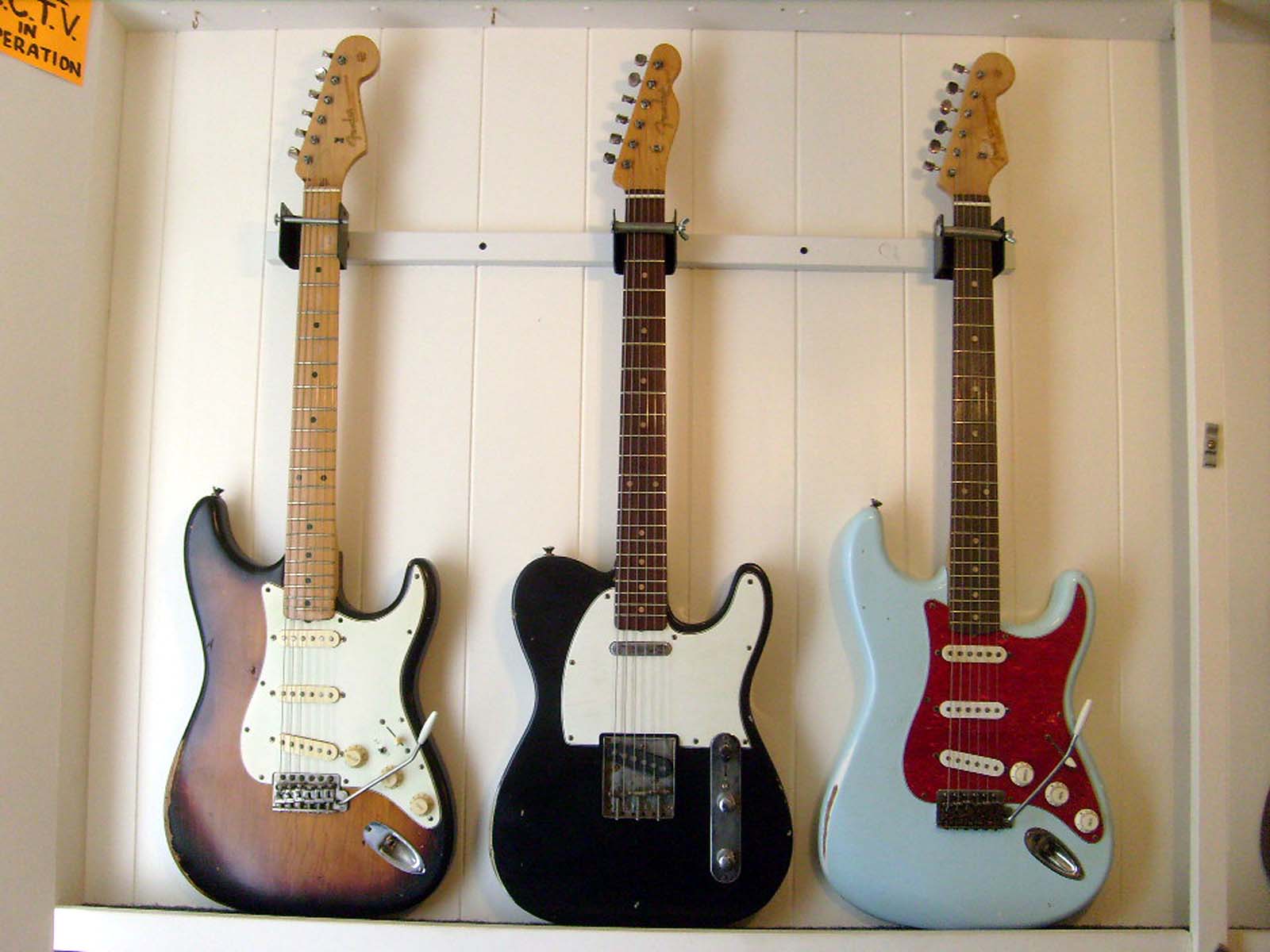 Blackie Style Relic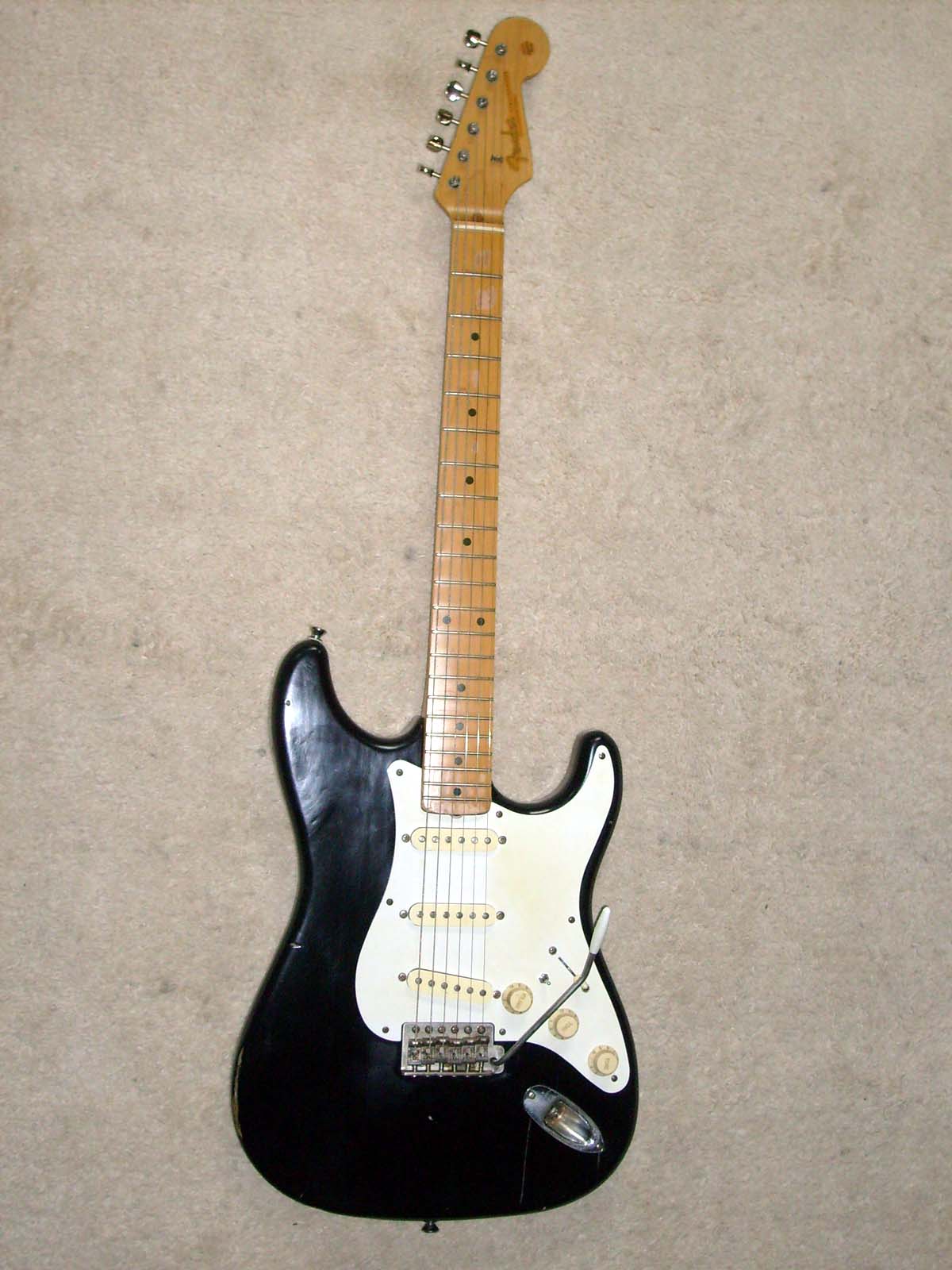 '61 Style Relic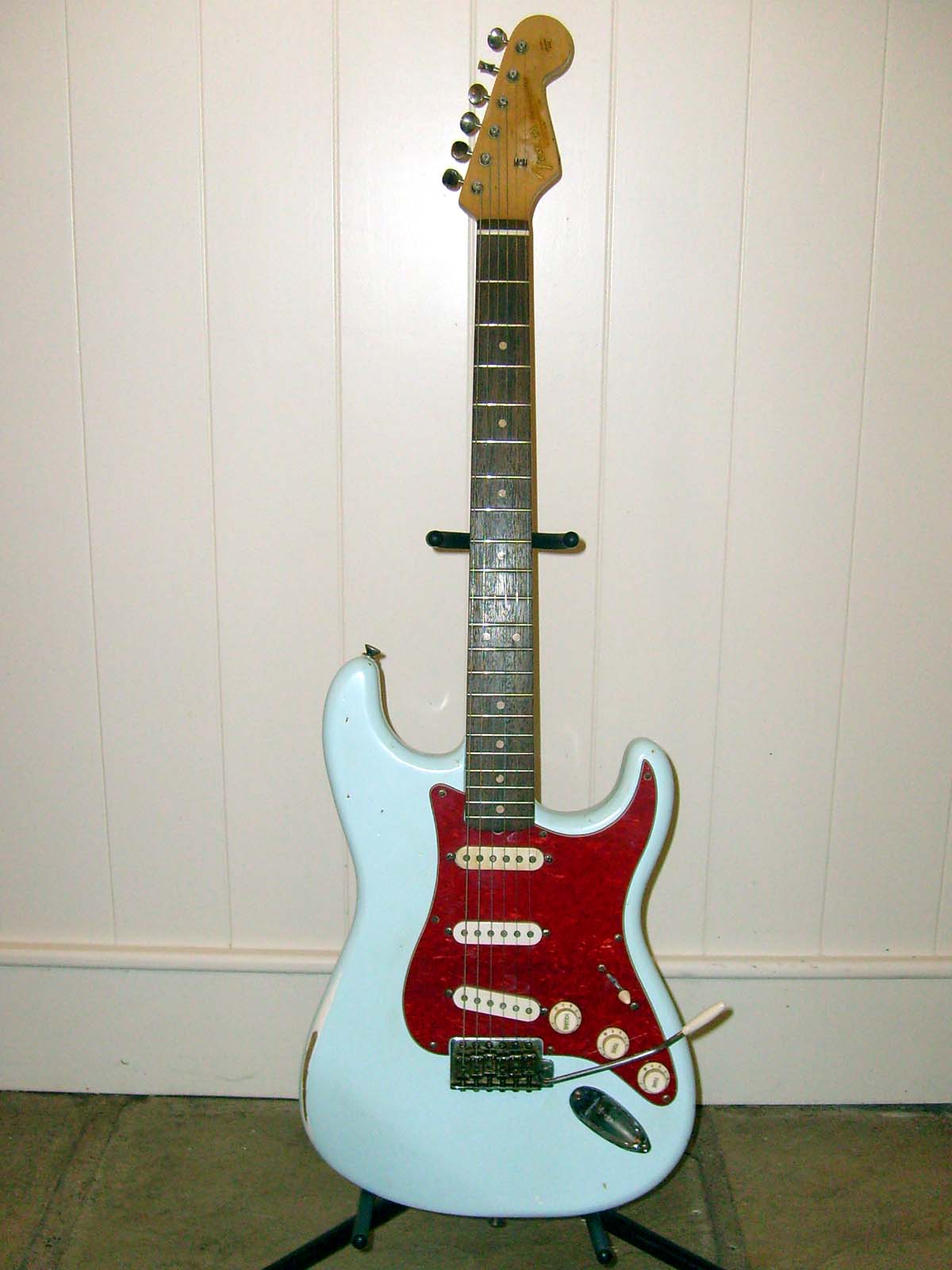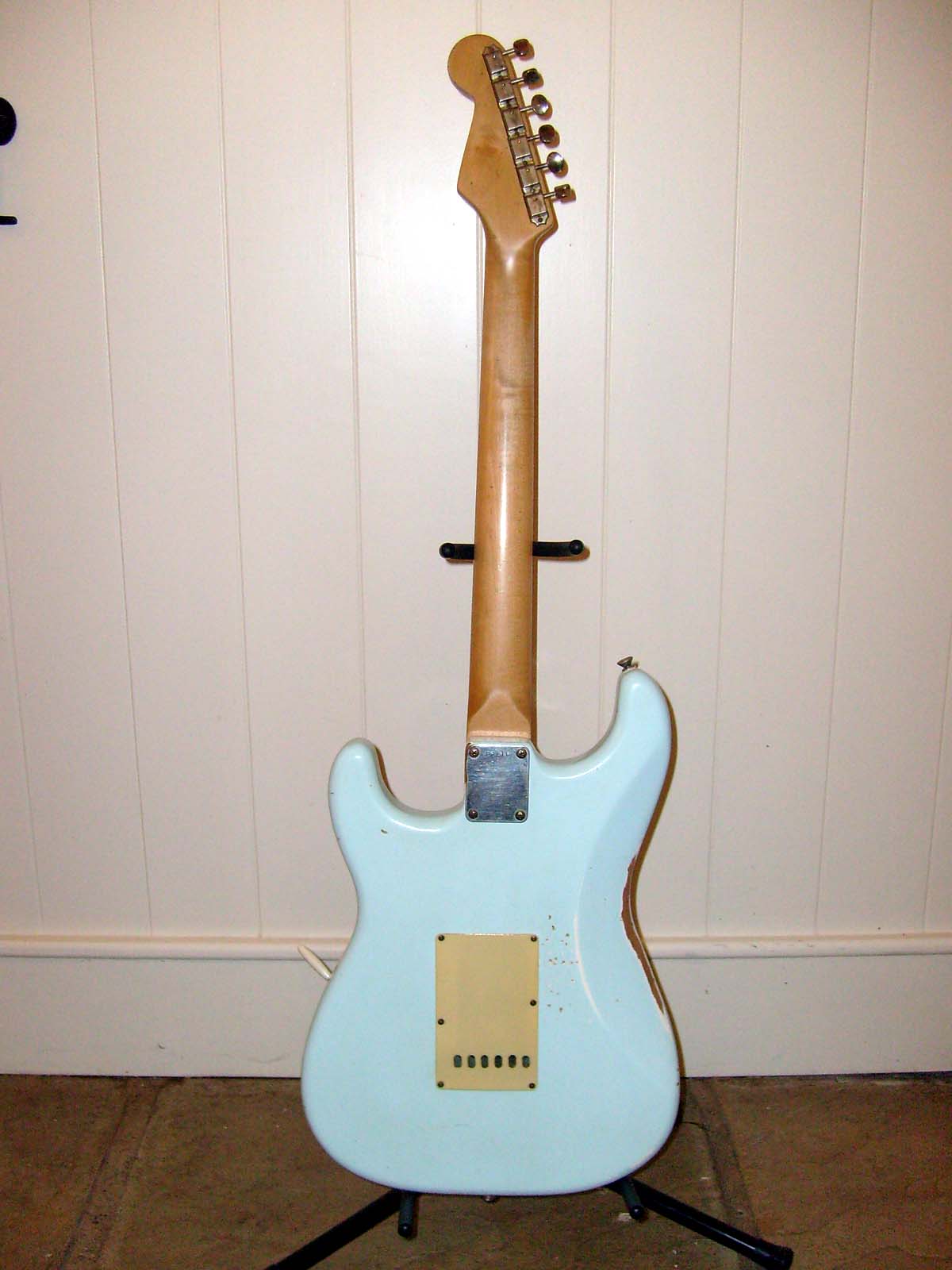 P-Bass Hardware Pre-ageing
Post ageing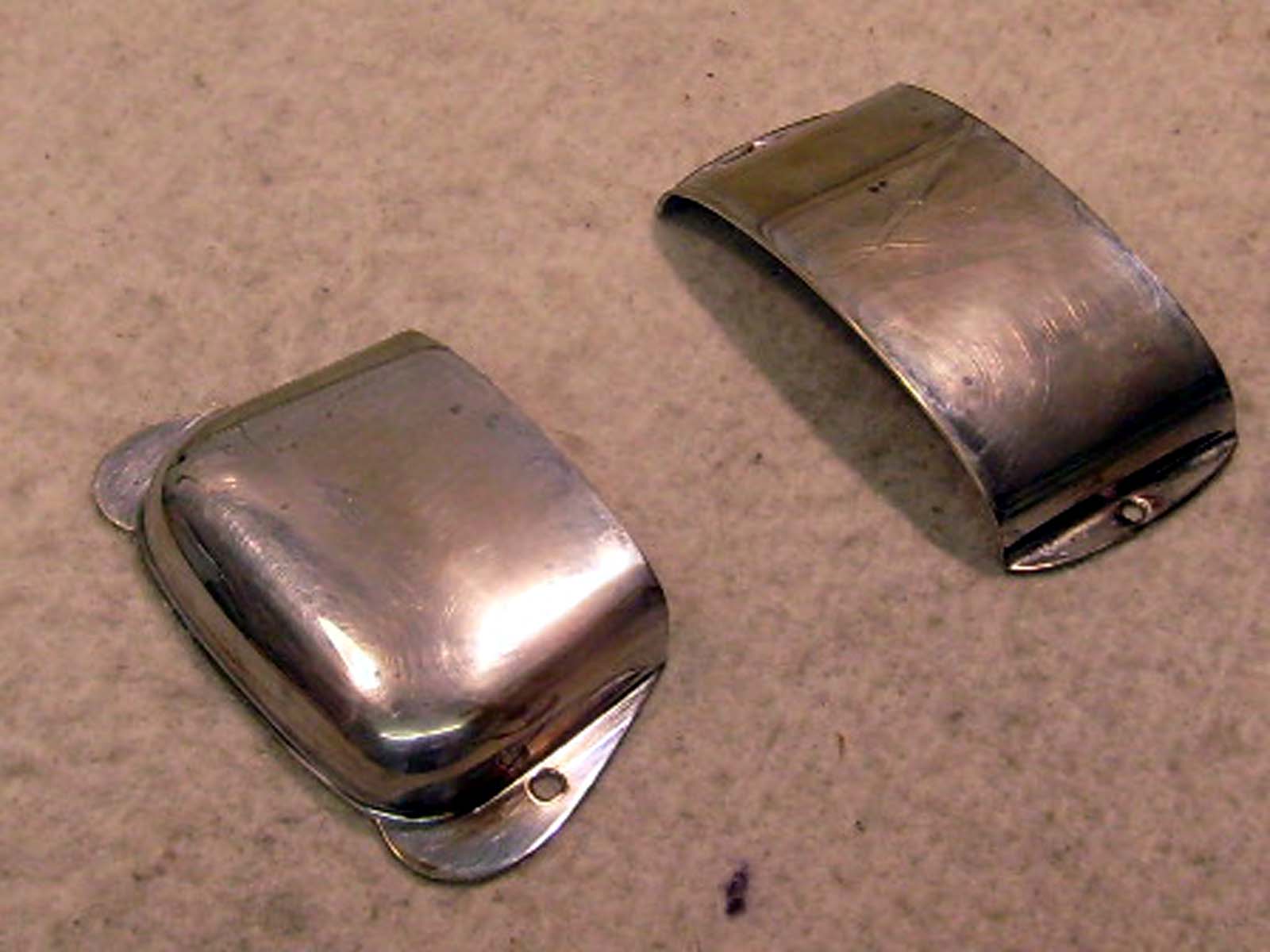 Selection of Reliced and Vintage Hardware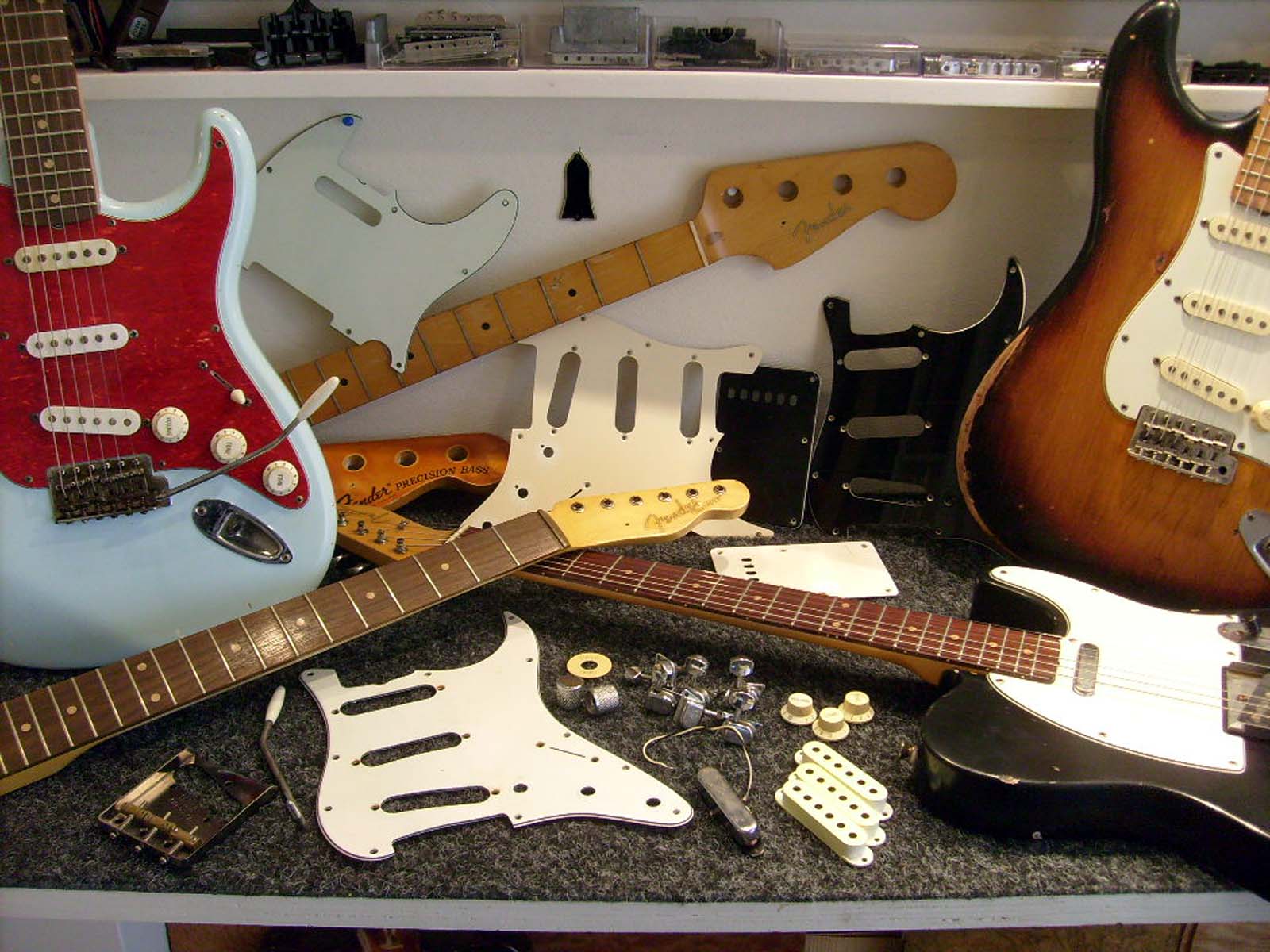 60s Tele Relic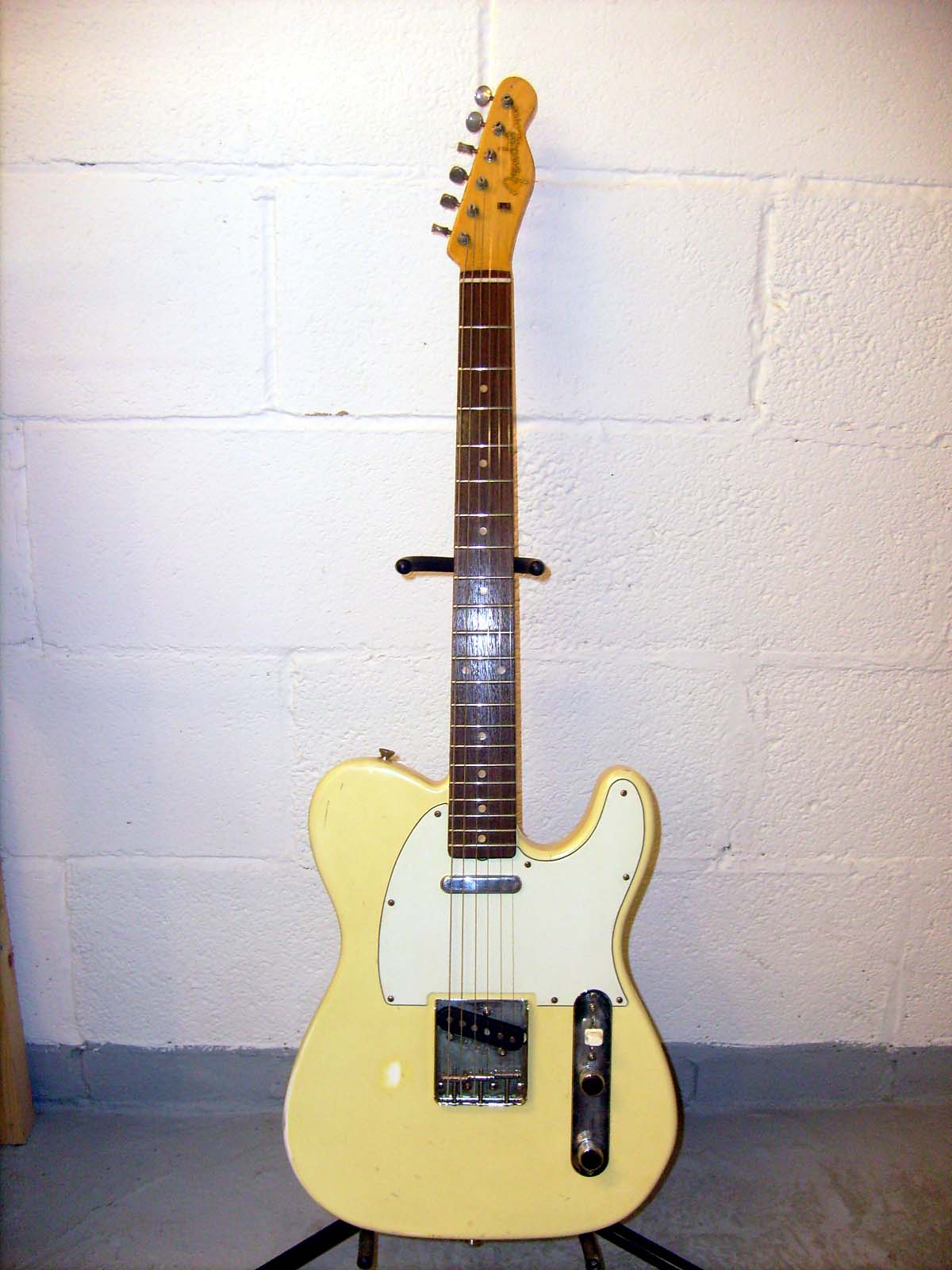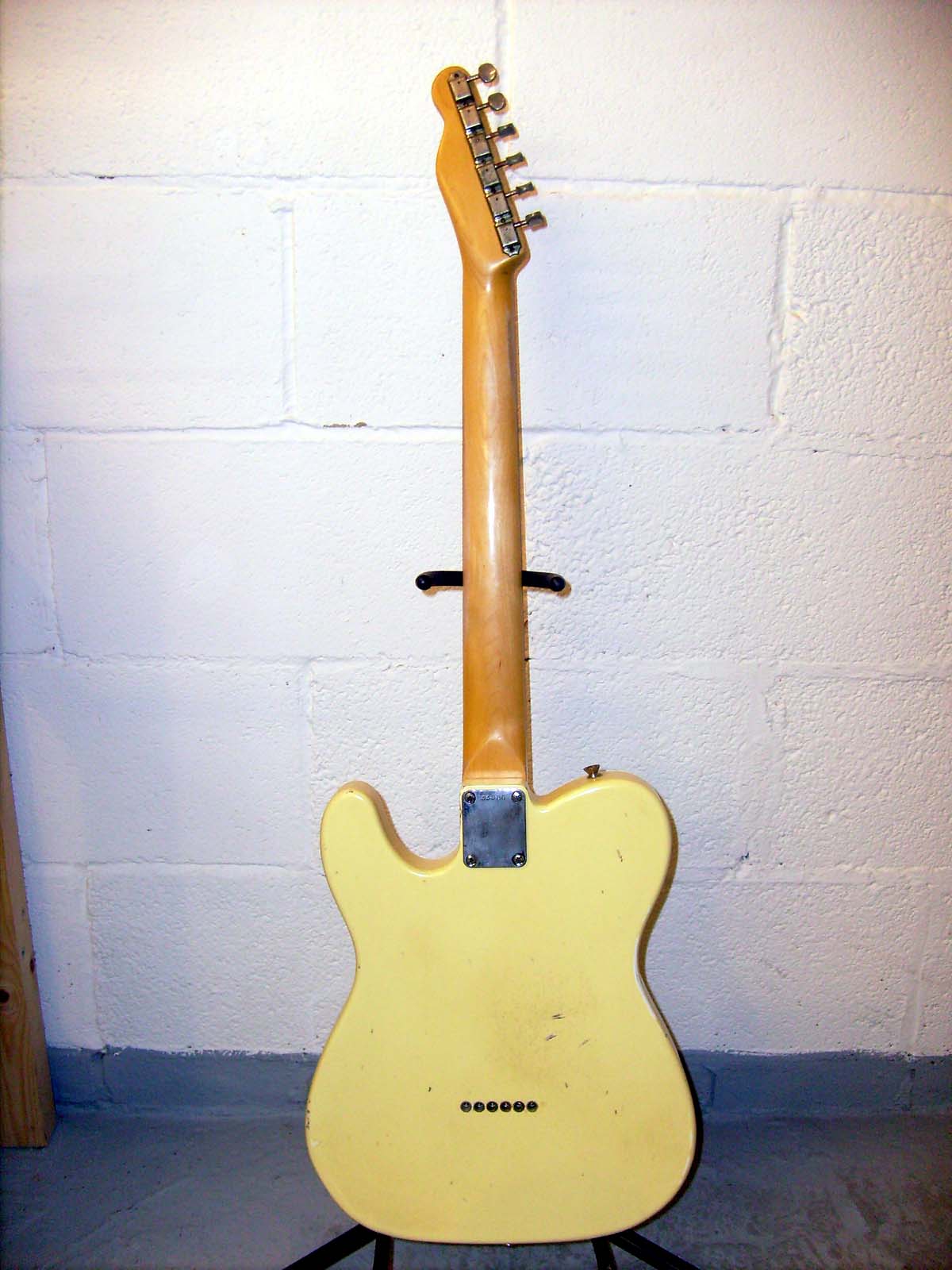 Click on the above for larger images