Flat Fret-Board Slide Guitars
This page is for reference only please refer to the Homepage.
What exactly is a steel, or slide guitar?
A simple description could be a stringed instrument tuned to a preferred chord at the nut with positions marked on the fret-board.
Plucked by one hand whilst played by sliding a glass, or metal tube, in contact with the strings with the other. Sliding the tube up and down the strings creates the desired effects.
A pedal, or lap, steel guitar is an instrument in its own right with the operator usually sitting in the "piano" position often using foot pedals.
The strings on this instrument are usually set high preventing conventional "freting" Another feature of the instrument is that the strings are set "flat level" at the bridge and nut for uniform contact with the playing steel or "bottle neck" another term associated with this type of instrument.
This principal can be applied to a conventional guitar to great effect however there are a number of problems to iron out in order to achieve maximum success.
Over the years I have converted standard guitars and constructed purpose built instruments enabling guitarists to use slide techniques to maximum effect whilst maintaining the ability to conventionally fret the neck and maintain a low action with totally choke free string bending.
The conversion process is as follows:-
De-fret the guitar

Remove the top nut

Flatten off fret-board

Re-fit new nut (flat profile)

Adjust bridge to flat profile

Re-string and set up
The advantage of this process is to allow the steel full contact with all strings across the fret-board as described by the diagram below.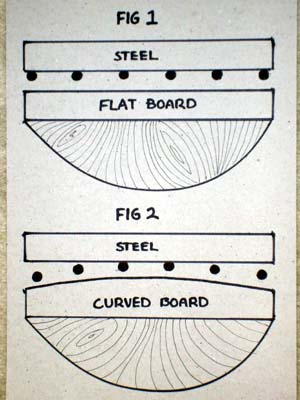 Try this conversion on a second, or dusty guitar, you'll be surprised how comfortable a low action flat fret-board is to play especially when combined with accurate slideability!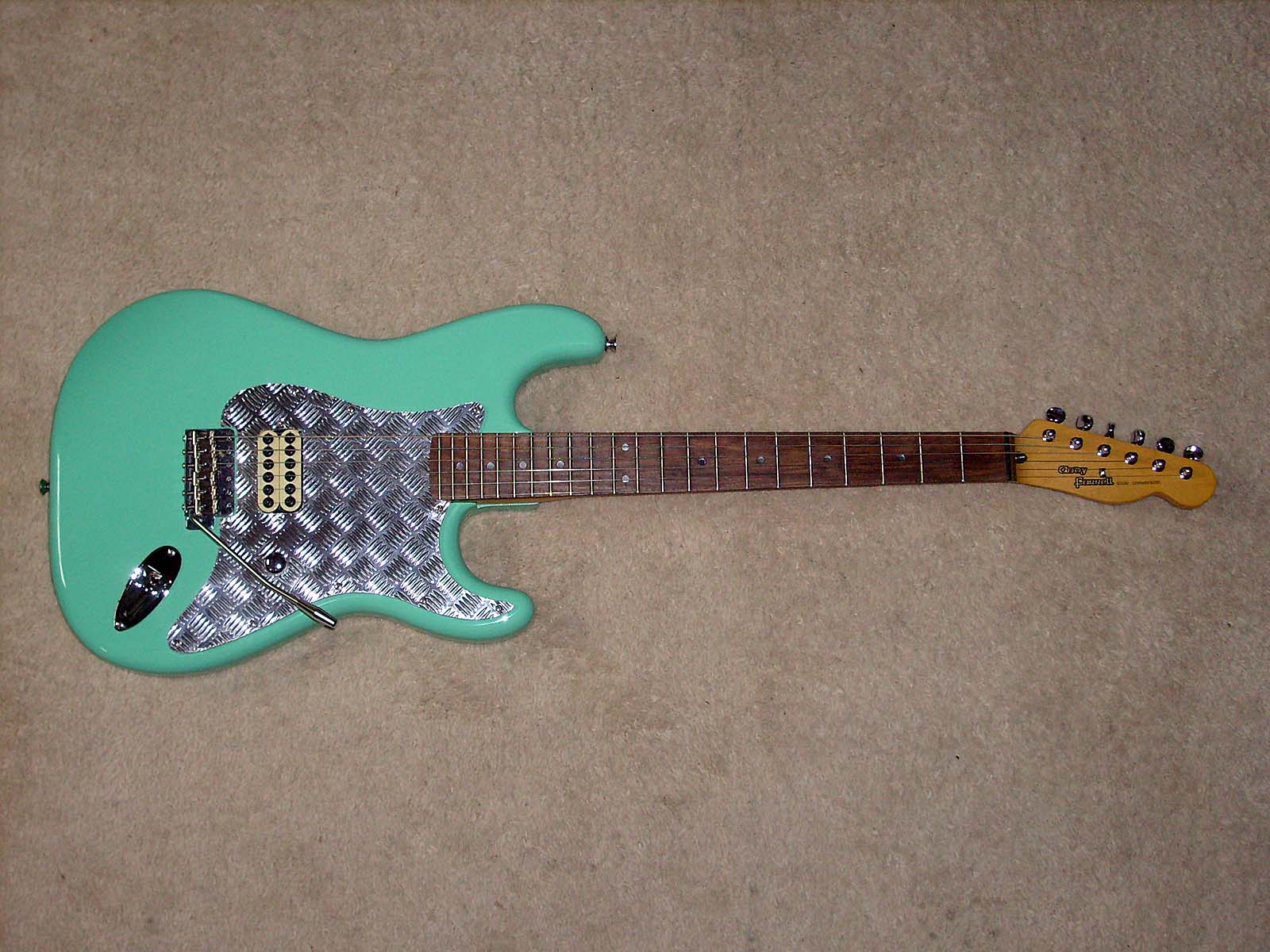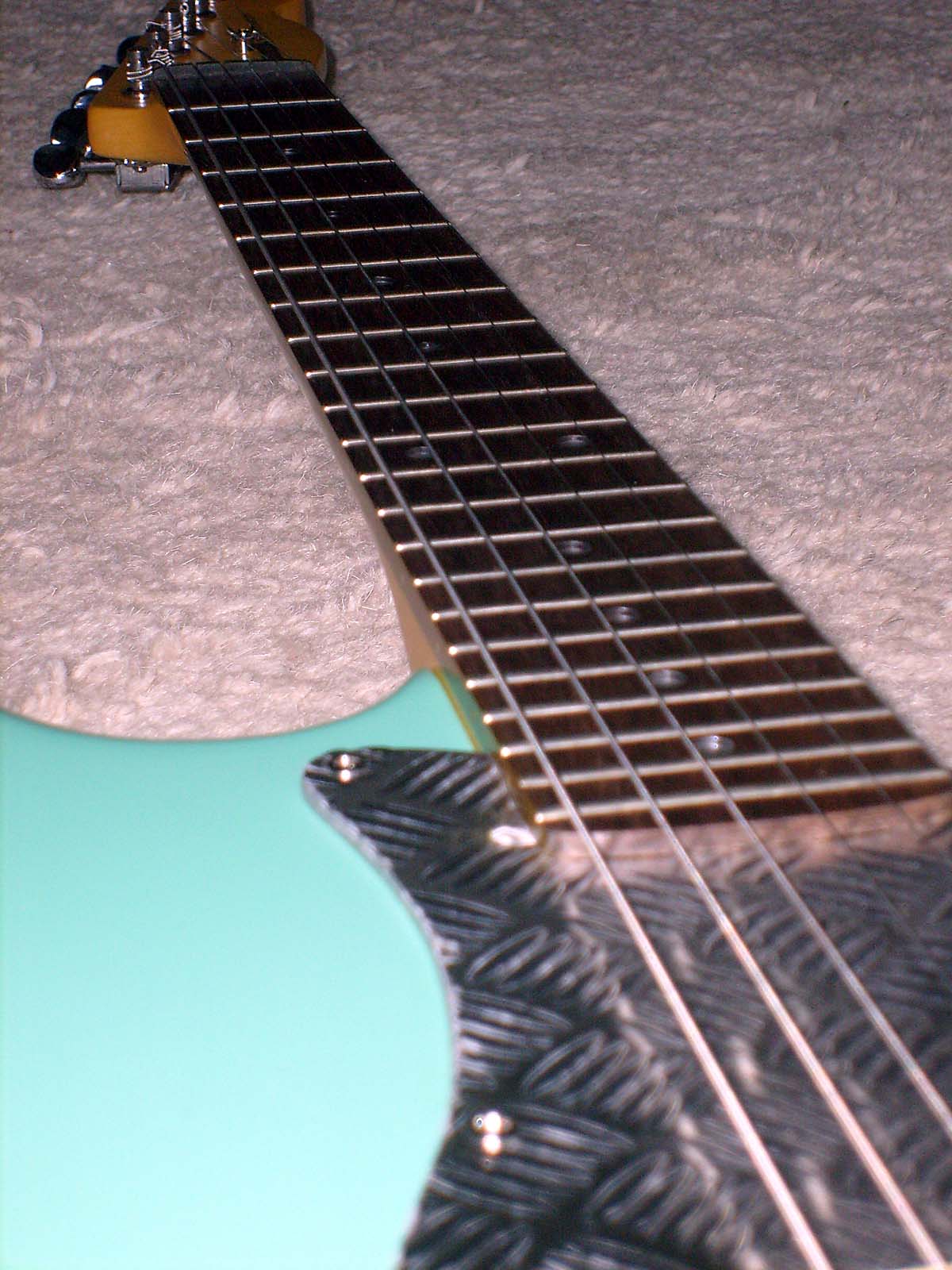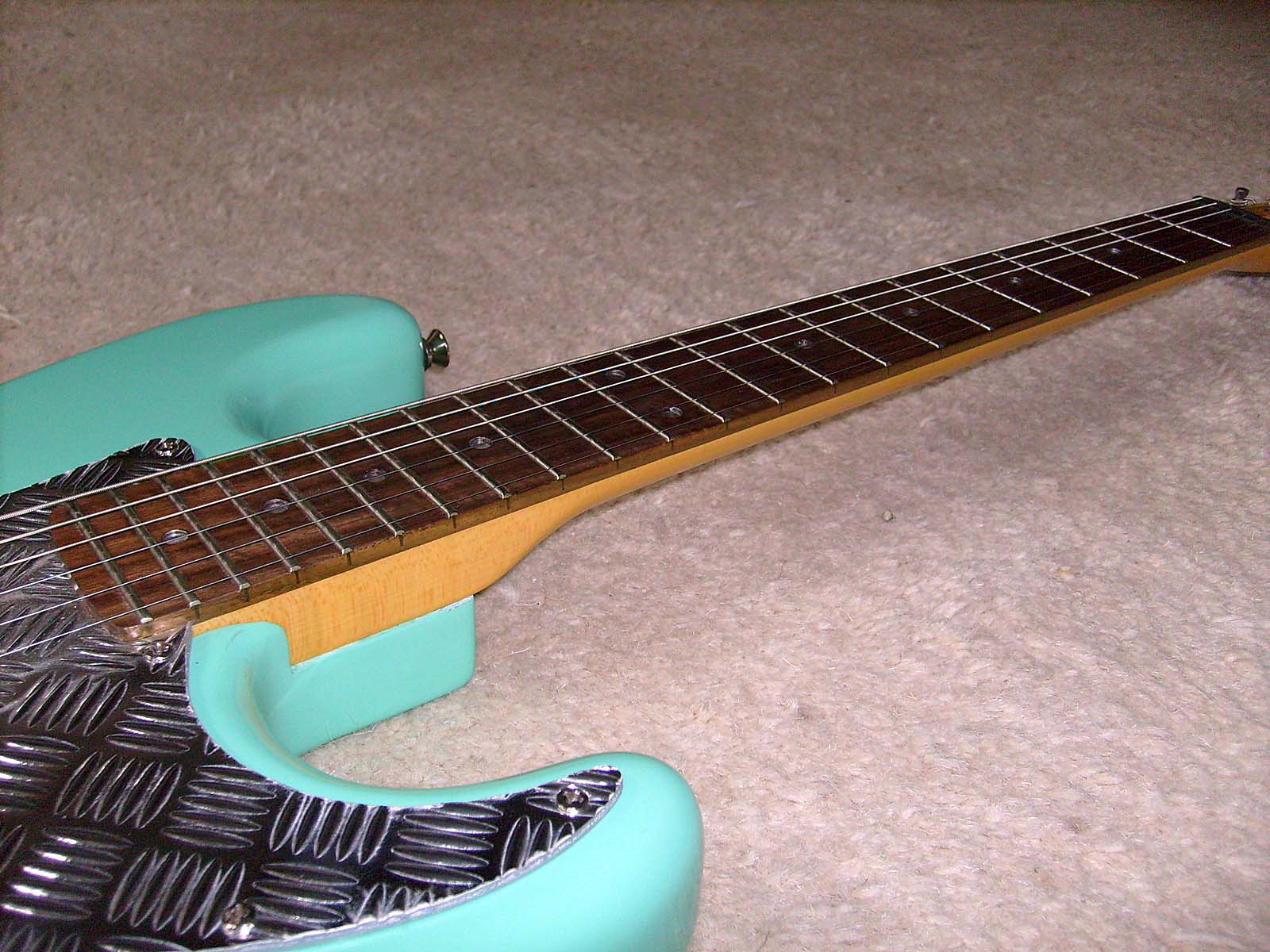 Click on the above for larger images
A typical example of a custom guitar fitted with a 'flat' fretboard neck.
NOTE - This conversion is not suitable for guitars with tight radius necks with high set trussrods, or block pearl inlays.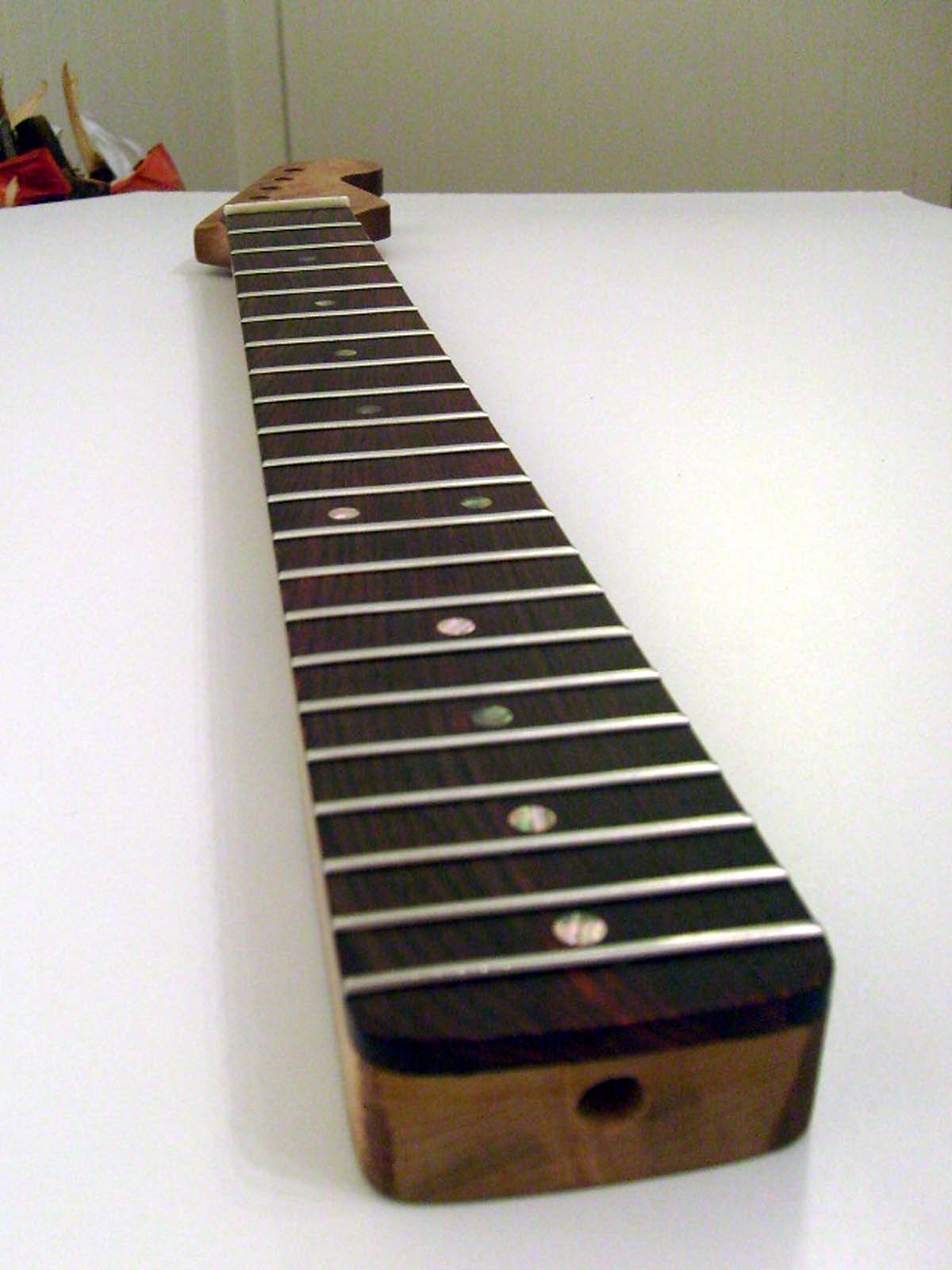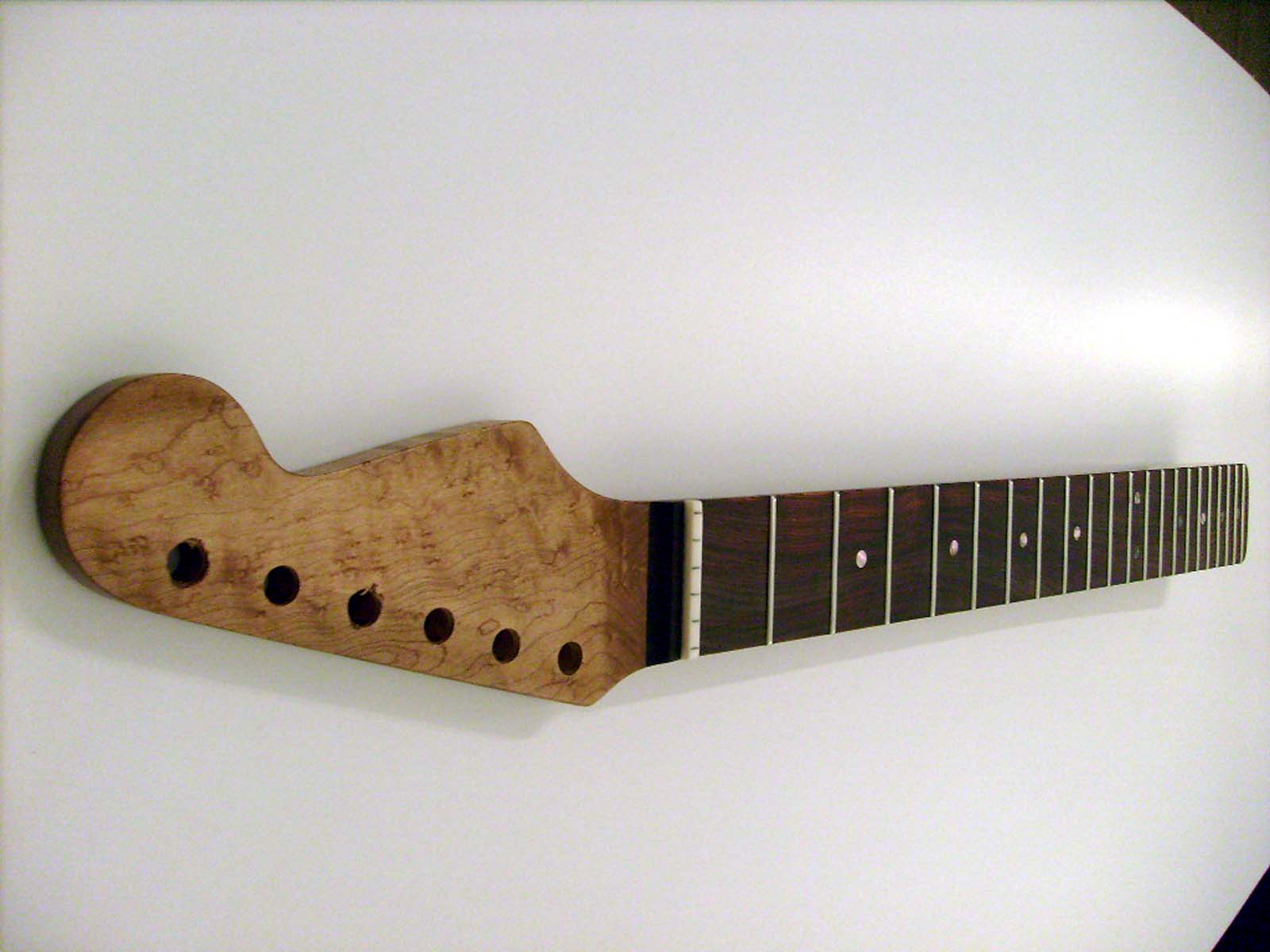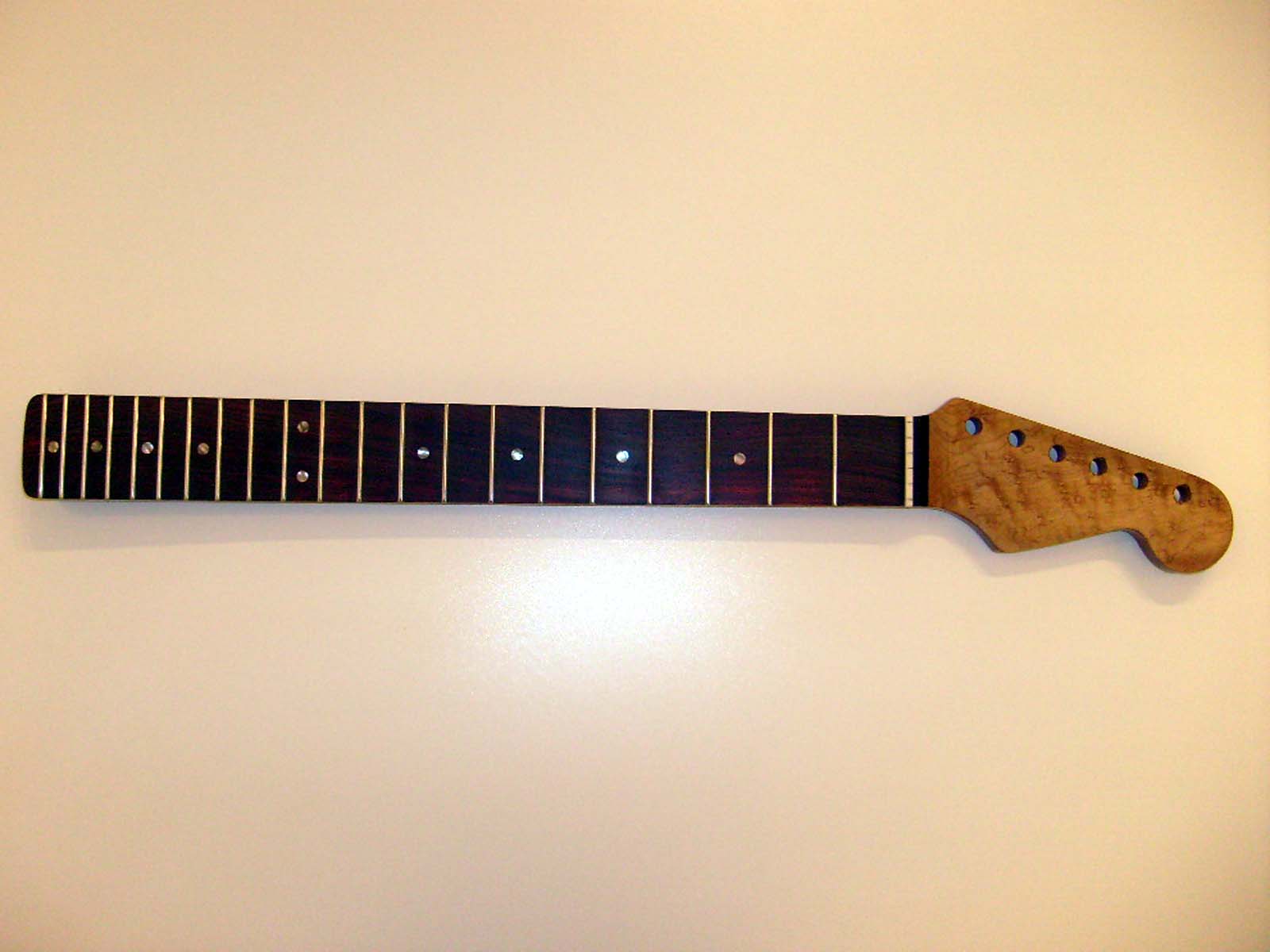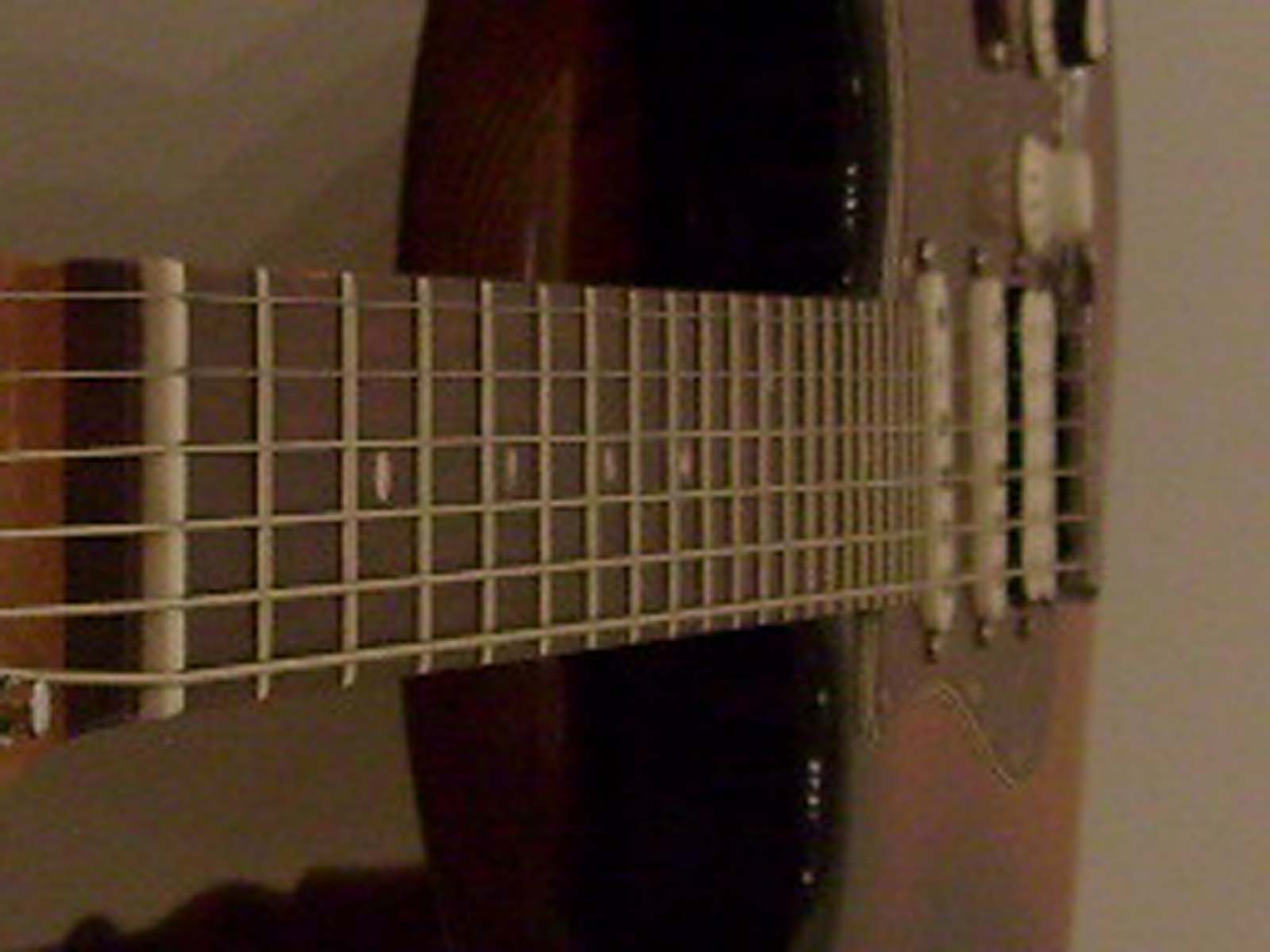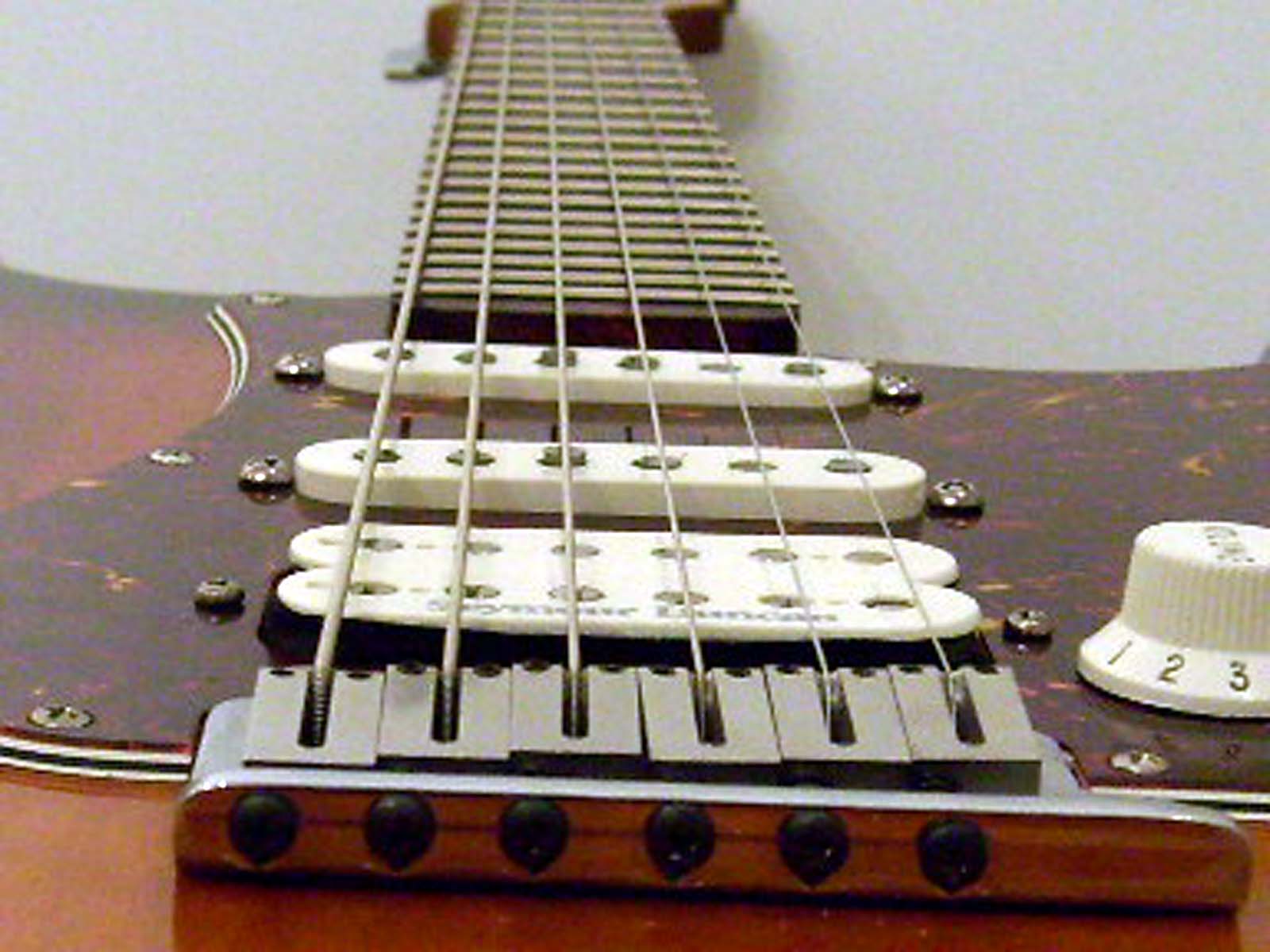 Click on the above for larger images
Please contact me for a price - quotation.